Bitcoin Halving is Less Than a Month Away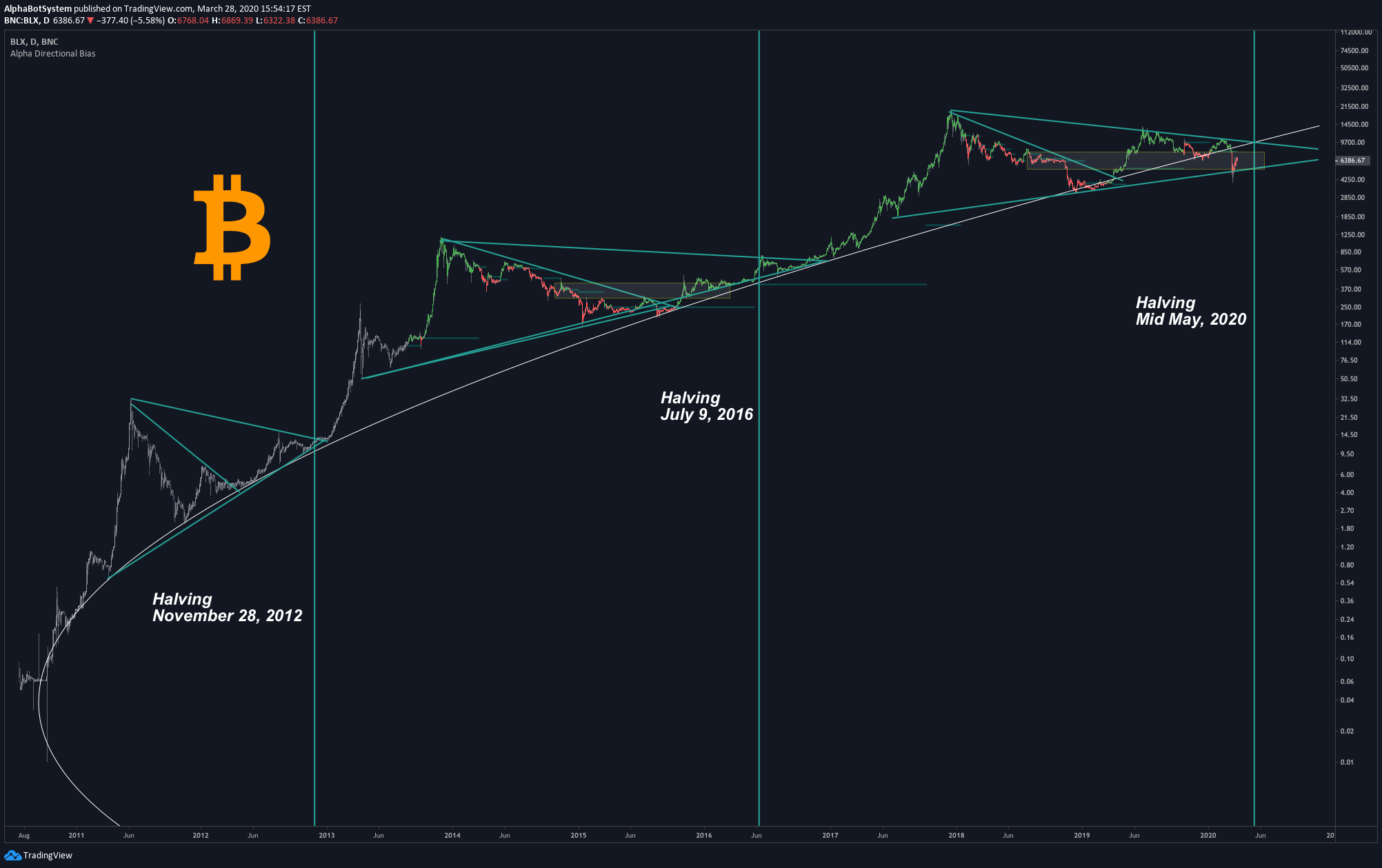 The Bitcoin halving is less than a month away. The price of BTC is still down more than 50% from the all-time-high, and the question on everyone's minds is will the halving impact price.
Of course, no one knows the answer to this. While the halving (a halving of the issuance of new supply per block) is a fundamentally bullish thing in terms of price, one could easily argue that the issuance cut is priced in or that the true supply is the amount of BTC sold each day on all markets (and not just the new BTC produced).
Still despite the unknowns, we can none-the-less look at a historic chart and see that Bitcoin has thus far rallied after its halving date after consolidating before it. Two instances does not a pattern make, but if historic patterns do hold, the general trend of BTC should be up within the coming year or two.
For more perspective on the halving, see this TradingView post from AlphaBotSystem.
For a countdown until the halving, see this countdown clock.