Coinbase Wallet Explained
What is Coinbase Wallet?
Coinbase Wallet is a multi-coin wallet, Ethereum wallet, and Ethereum browser that lets you store coins, manage Ethereum-based tokens, and access DApps. Please note that "Coinbase Wallet" is not the same product as Coinbase's main platform "Coinbase Consumer."
In other words, Coinbase Wallet is a phone app for Android and IOS by the company Coinbase that pairs with their other products to let you store, send, and receive coins like Bitcoin and Bitcoin Cash, Ethereum, most Ethereum Tokens, and ETC… and lets you access DApps on the Ethereum network!
That means:
Like the wallets on Coinbase.com (Coinbase Consumer), you can store coins like Bitcoin on this wallet.
Like MyEtherWallet, Coinbase Wallet is a place to store Ethereum tokens (for example both ERC-20 and ERC-721 tokens).
Like MetaMask and a web browser, Coinbase Wallet is an interface for accessing Ethereum-based applications (for example decentralized exchanges or DEXs).
And, it is a wallet that qualifies you for airdrops and other giveaways (i.e. unlike coins kept on exchanges you qualify for airdrops with your Coinbase Wallet address).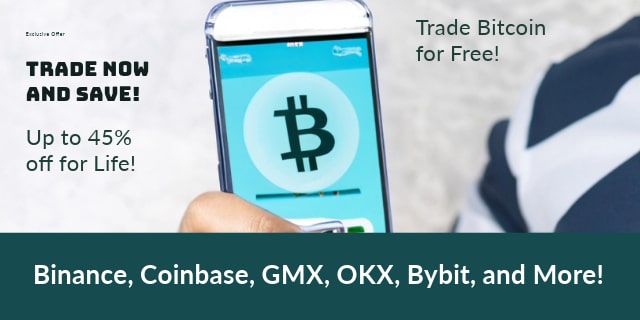 Although it is neat that you can store some non-Ethereum related assets on this wallet (that was an update post-launch), its main function right now is being an Ethereum-based "Web3" wallet and Ethereum DAapp browser, so the rest of the page will focus on those functions.
Bottom line: Coinbase Wallet is a user-friendly alternative to other popular Web3 wallets like Metamask and MyEtherWallet.
Coinbase Wallet Has Limits: Coinbase wallet is less integrated with DEXs than other Web3 wallets. If you can't connect to a DEX with Coinbase Wallet, try using MyEtherWallet or Metamask.
WARNING: Coinbase Wallet is a type of custodial wallet. Ultimately you don't directly control your private keys, and thus there are some limitations here. If for example you own a token that migrates to its own blockchain, and you need your private key to claim the token on the new blockchain, it won't be possible with Coinbase Wallet. If you need your private keys, you can always move your tokens to Metamask (Ethereum browser and wallet) and/or MyEtherWallet (Ethereum wallet).
IMPORTANT: When you create Coinbase Wallet you'll get a "recovery seed." Make sure to copy it exactly and store it somewhere safe and offline. It is like a private key to a crypto address, it can be used to access your wallet, NEVER SHARE IT / NEVER LOSE IT.
Don't Rely on Coinbase Wallet for Fiat Values: Coinbase Wallet tracks dollar values in theory, but some dollar values I've seen have been wildly inaccurate. It can help to use this feature but don't rely on it. Double-check with Coin Market Cap for current rates before you buy/sell or if you simply want a correct tally of the fiat value of your tokens.
You can't reverse transactions, but failed transactions do refund tokens: Transactions done on DEX exchanges can't be reversed once they happen. So if you overpay or underpay or buy/sell the wrong token or amount, you are out of luck. However, if a transaction doesn't go through, you'll get your coins back minus a network fee. DEX exchanges are smart contract-based, so what happens after you commit funds is out of the hands of people and in the hands of the code behind the DEX.
TIP: Coinbase Wallet essentially replaces the need to use other Web3 wallets like MetaMask and thus greatly reduces the learning curve for new Ethereum users.
TIP: You can play around with DApps using Coinbase Wallet without having any ETH. However, to get the full experience you'll want to send ETH to your Coinbase Wallet address.
TIP: The main Coinbase [the company] platform, the one you access via Coinbase.com, is also sometimes called "Coinbase Consumer." So Coinbase Consumer is the main hub, Coinbase Pro is the exchange, and Coinbase Wallet is the Ethereum wallet and browser. So even though Coinbase Consumer has wallets on it, it is an entirely different product than Coinbase Wallet. There are a ton of other Coinbase products with the word Coinbase in them, but Coinbase Consumer, Coinbase Pro, and Coinbase Wallet are the key three products an average person would use.
How Coinbase Wallet Works
Coinbase Wallet is super simple to use. Here is how Coinbase Wallet works:
Download the Coinbase Wallet app (make sure you are downloading the official app). Here is the link to the official IOS Coinbase Wallet app for example.
An address is automatically generated, all Ethereum-based assets can live at this one address.
Send some ETH to your Coinbase Wallet via Coinbase by copying the address in Coinbase Wallet and sending ETH from Coinbase to that address.
Now that you have ETH in your Coinbase Wallet address you are ready to use DApps. Go to the DApp tab and browse for an app you want to use. For example, choose the Bancor.network exchange (a Decentralized Exchange that exists as a DApp on the Ethereum Network).
Go to Bancor and pick a token you want to buy.
Hit the buy button, tell it you want to use Coinbase Wallet, and then fill out the order form.
Confirm your transaction and boom, you'll get that token sent to your address.
You can now view your token in your Coinbase Wallet.
Using the method above you can play around with any DApp and access any DEX with a few simple clicks. This means you can use Coinbase Wallet to trade and store ANY Ethereum-based asset that one can access via a DApp!
How to access specific DApps in Coinbase wallet: You can browse suggested DApps in Coinbase Wallet to check out suggested DApps or you can simply copy and paste a URL of a site with a DApp into the Coinbase Wallet browser. In both cases, you need to click the little DApp button at the bottom of Coinbase Wallet to bring up the DApp section.
Clarifications
Coinbase the company has a few different products.
One product is Coinbase, a broker-wallet hybrid that can be used to send, buy, sell, store Bitcoin, Litecoin, Ethereum, Ethereum Classic, and Bitcoin Cash.
Another product is Coinbase Pro which is an exchange for all those coins.
And another product is Coinbase Wallet which is a place to send and store ERC-20 tokens and access DApps.
Specifically, Coinbase Wallet lets you:
Manage ETH and all your ERC-20 tokens (very soon we'll be supporting BTC, BCH, and LTC).
Receive airdrops and ICO tokens.
Buy and store crypto collectibles — non-fungible tokens that are unique — and use them in games, or trade them on marketplaces.
Send payments to anyone anywhere, without geographical borders or fees.
Access leading decentralized exchanges and relayers to buy and sell tokens.
Explore the full universe of third-party dapps that enable everything from taking out a loan or lending to others on the blockchain to earning crypto by answering questions, performing services, or completing tasks.
So think of Coinbase Wallet as your hub for Ethereum-based tokens and app (and who knows, maybe in the future there will also be other distributed computing systems like TRON and EOS added).
In summary: Coinbase Wallet is 1. like a web browser for DApps where you can use those apps, and 2. like a wallet for storing and sending Ethereum-based tokens and making transactions in DApps (so you can for example store ETH on Coinbase Wallet, use Oasis.app to buy some MRK with the ETH stored in your Coinbase Wallet, and then store your MRK on Coinbase Wallet).
Learn more about Coinbase wallet from Coinbase.
TIP: Coinbase Wallet used to be called Toshi.