PayPal Announces Crypto Buying, Selling and Shopping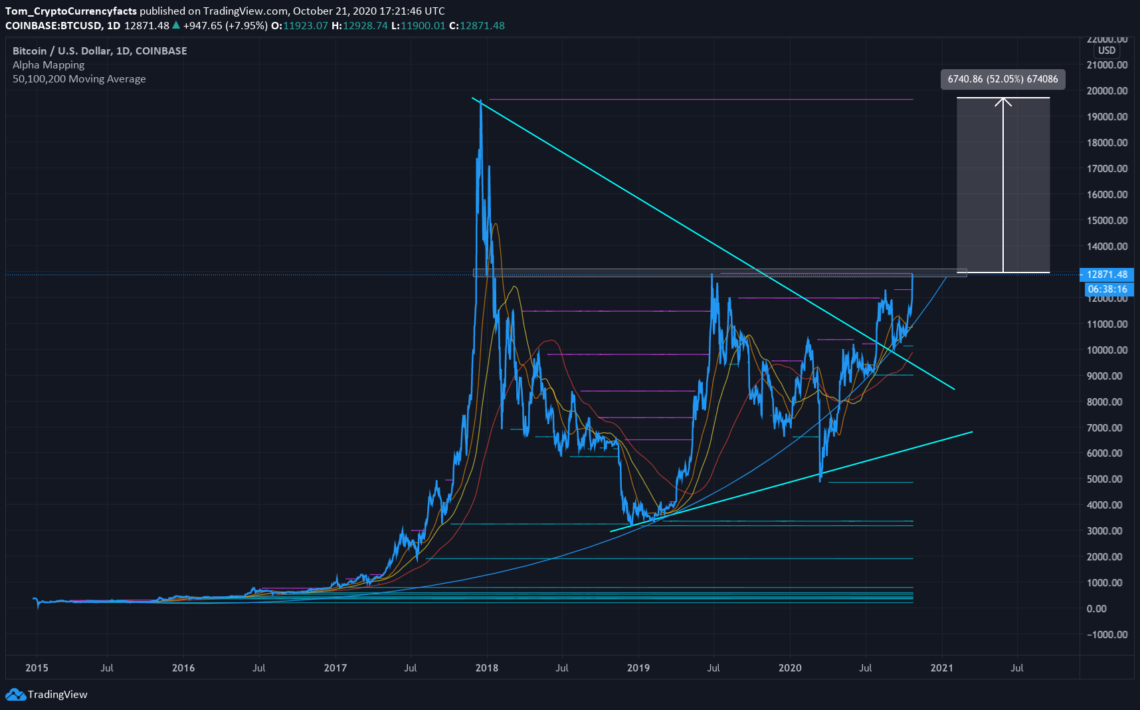 PayPal announced they will begin letting customers, including 26 million merchants, buy, sell, and shop using crypto.[1]
This means PayPal will be joining Square, MicroStrategy, Greyscale, Robinhood, and Fidelity as notable companies tech companies embracing crypto, notably adding another payments company like Square to the list.
What is extra bullish for the space here however is that unlike Square, PayPal will allow customers to transact in an array of cryptos including ETH.
With this in mind, PayPal will partner with Paxos to get the job done and will be a custodial exchange at least at first, that means they won't be allowing access to private keys or be used a way to send funds too and from outside wallets for storage. Keep in mind though that Square's CashApp started this way as well.
NOTE: You can see in the chart above that the good news seems to be having a positive influence on price as Bitcoin continues to break out of its previous bear trend and tests one of the final points of resistance before the previous highs at $20k.
Article Citations