Bitcoin Breaks $20k and Hits New All Time High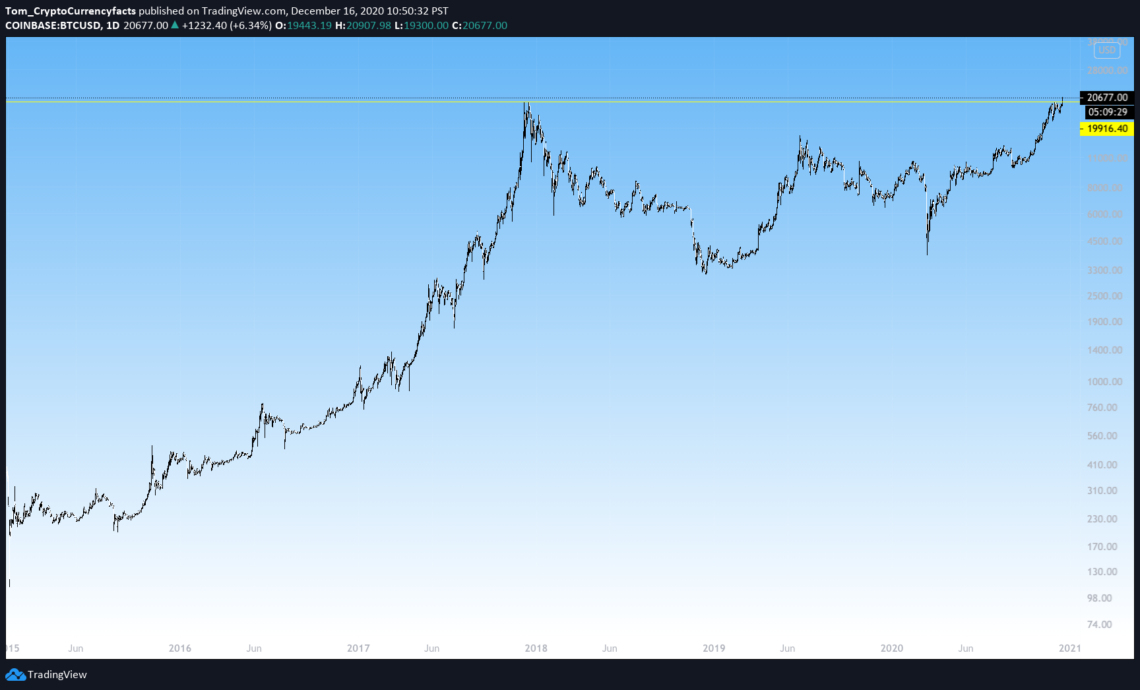 The day is finally here. Bitcoin has broken its previous all-time high of $20,000.
Although crypto is volatile and Bitcoin isn't likely to go up in a straight line forever, this is still a significant day in crypto.
Earn $5 in bitcoin after your first trade on Coinbase.
"Bitcoin Breaks $20k and Hits New All Time High" contains information about the following Cryptocurrencies:

Bitcoin (BTC)