NY AG Launches Inquiry into Cryptocurrency Exchanges
The NY AG Wants the Public to Know About Crypto Exchange Practices
New York Attorney General Eric Schneiderman announced that he is launching an inquiry into 13 cryptocurrency exchanges.
The news spread rather quickly, and a few hours after it was announced on Twitter the price of cryptocurrencies began to drop.
Sometimes FUD has merit; sometimes it doesn't. Either way, it is something to be aware of when investing in or trading crypto since it almost always has at least a temporary impact on prices given the speculative nature of the crypto markets.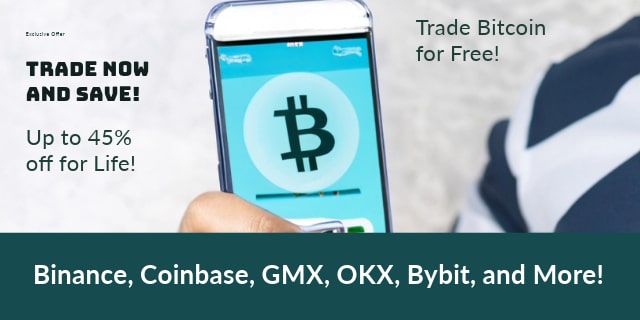 In cases like this the best thing to do is to research exactly what happened yourself. The gist of what happened is this document detailing the inquiry was released by the New York state Attorney General (AKA "AG"). See the official press release "A.G. Schneiderman Launches Inquiry Into Cryptocurrency "Exchanges."
Here is an excerpt from the document:
Today, New York Attorney General Eric T. Schneiderman launched the Virtual Markets Integrity Initiative, a fact-finding inquiry into the policies and practices of platforms used by consumers to trade virtual or "crypto" currencies like bitcoin and ether. As part of a broader effort to protect cryptocurrency investors and consumers, the Attorney General's office sent letters to thirteen major virtual currency trading platforms requesting key information on their operations, internal controls, and safeguards to protect customer assets. As the letters explain, the Initiative seeks to increase transparency and accountability as it relates to the platforms retail investors rely on to trade virtual currency, and better inform enforcement agencies, investors, and consumers…

…Ensuring that enforcement agencies, investors, and consumers have the information they need to understand the practices and the risks on these platforms is critical, given reports of the theft of vast sums of virtual currency from customer accounts, sudden and poorly explained trading outages, possible market manipulation, and difficulties when withdrawing funds from accounts. Often, the platforms lack the basic market protections of traditional investing platforms. Moreover, the extent of disclosures to customers about trading rules, internal controls, and other basic practices varies from platform-to-platform, making it difficult or impossible for prospective users to evaluate the actual risks of trading on a particular platform….

…As with other emerging sectors, the challenge with virtual currency is to prevent fraud and other abuses, safeguard market integrity, and protect individual investors—without stifling legitimate market activity or innovation. OAG's Virtual Markets Integrity Initiative seeks to advance these objectives by promoting meaningful transparency, accountability, and the opportunity for government agencies, consumer advocates, and investors to compare the policies, procedures, and protections of virtual currency platforms. Sophisticated investors routinely require privately-owned trading venues on which they are considering trading to furnish robust disclosures about their operations, policies, and internal controls so that they can evaluate the risks of trading on a given platform. The enclosed questionnaire asks [company] to supply similar information, for the benefit of not only professional investors and financial firms, but all consumers who may trade virtual currency on platforms, so that they better understand their operations and the associated risks.
At face value, the concept is that 13 U.S. exchanges have received a questionnaire requesting "key information on their operations, use of bots, conflicts of interest, outages, and other key issues."
The exchanges will then, logically speaking, either deny the request or report back to the AG.
Then, one can assume the public will be made aware of the outcome.
This could lead to rule changes in New York state down the road, or potentially in the U.S., but it wouldn't necessarily result in any action (positive or negative).
The important thing to understand here is that the New York state AG doesn't have federal power. He can't wave a wand and change U.S. laws; he can only make recommendations to the state and enforce existing laws (see "what does an AG do").
The reality is, although the news is likely not to be perceived in a positive light at first, this could potentially have a positive outcome in terms of ensuring more transparency for traders and investors.
Of course, it could also have a negative outcome if grey-area practices of exchanges or their users come to light (if there are any at all). There might not be anything grey-area going on in crypto. However, if there is, it could open up a can of worms.
This is all something to keep an eye on, but not necessarily something to panic over. Of course, you and I panicking or not is likely to have little effect on the markets. So instead what we want to watch is how the market as a whole reacts.
In the past little bits of news have at times had big effects on the prices of cryptos, this won't necessarily be an exception (although it could be). For examples of how big news can either help or hurt the price of cryptos, see "the Binace FUD" and "the G20 memo news." Please note that in both cases, as it is in general, FUD tends to spur on trends, but rarely has a lasting long term effect.
#BREAKING: I am launching an inquiry into cryptocurrency exchanges.

Bitcoin, ether, and other virtual currencies are on the rise in NY and across the country. We need transparency and accountability to ensure consumers are protected. //t.co/AXfIgUGATq pic.twitter.com/QZDBkga0tL

— Eric Schneiderman (@AGSchneiderman) April 17, 2018
Today, we sent letters to 13 major cryptocurrency platforms requesting key information on their operations, use of bots, conflicts of interest, outages, and other key issues. pic.twitter.com/8Goj3n61mS

— Eric Schneiderman (@AGSchneiderman) April 17, 2018