Whales Capitulate as Crypto Rallies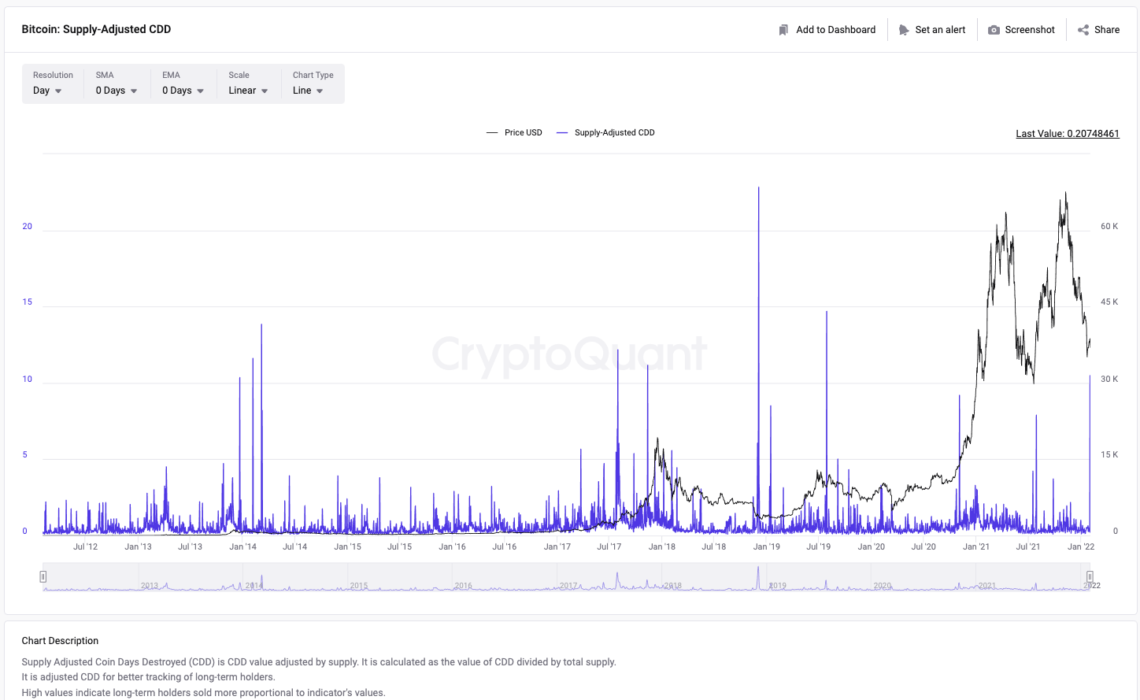 According to one metric, CDD (Coin Days Destroyed), which tracks coins that have been dormant, we just saw one of the biggest capitulation events ever. Right before Bitcoin rallied.
Crypto, Bitcoin included, has had 3 months of brutal nonstop sell-off which has caused many to believe we have topped and entered a bear market. And for sure, you can see many on-chain and on-exchange metrics that suggest sentiment got super bearish at the bottom as people dumped long-term holdings and loaded up on shorts (see link below).
However, this spike in CDD was particularly notable as it implies an absolutely massive amount of old coins being moved for the first time in a long time all in one day.
It also just so happens that we only tend to get massive spikes like this at pretty attractive buy points historically. And it just so happens this was one of the biggest spikes ever. So hopefully we will see some follow through with this current rally. Lord knows I'm ready for some FOMO and have had enough of this bear cycle. Our little referral income-dependent blog can't take it 😭.
To get your hands on this sort of data for free (for one month at least), check out this Crypto Quant referral link https://cryptoquant.com/sign-up?my-friend=fapeyhv5 (we both benefit from this).