A List of Coins Binance US is Considering Listing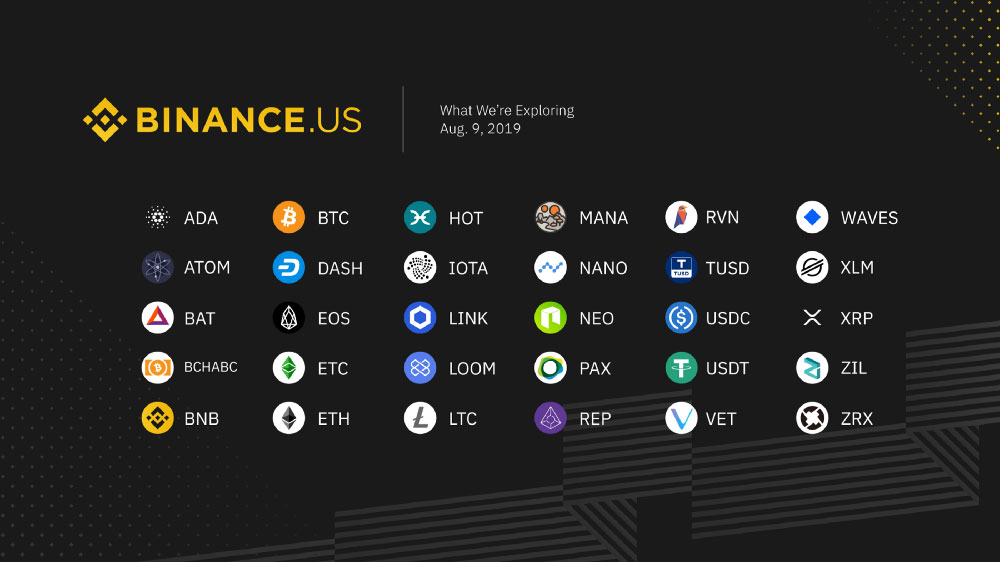 According to an official press release Binance US is considering 30 cryptos for its US-based exchange. These tokens include: ADA, ATOM, BAT, BCHABC, BNB, BTC, DASH, EOS, ETC, ETH, HOT, IOTA, LINK, LOOM, LTC, MANA, NANO, NEO, PAX, REP, RVN, TUSD, USDC, USDT, VET, WAVES, XLM, XRP, ZIL, and ZRX.
This means they will offer many of the same tokens that Coinbase and Bittrex already offer US customers, plus a few more like HOT and BNB.