Vitalik Just Dumped $SHIB and Other Meme Coins for Charity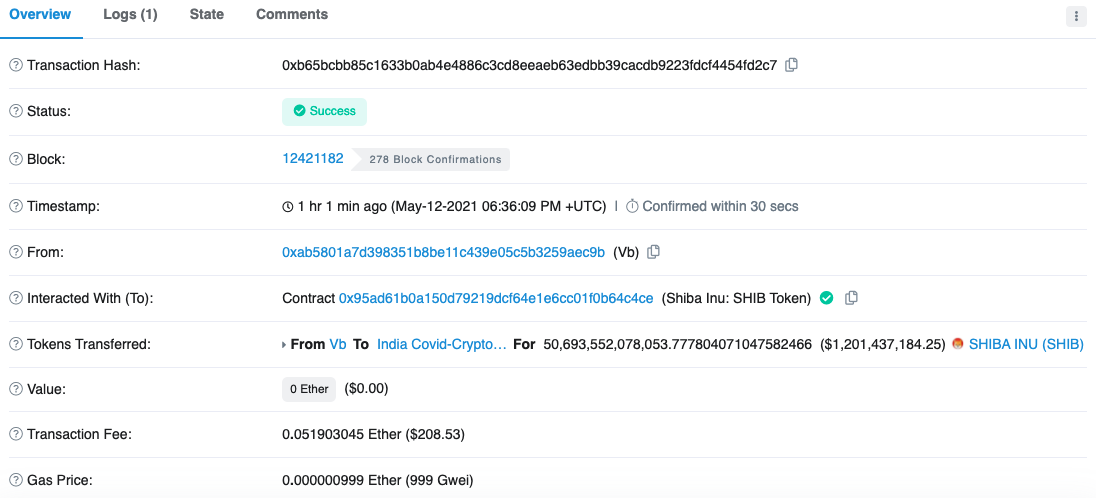 Ethereum founder and dog-themed meme-coin-killer Vitalik Buterin re-gifted $1.2 billion in $SHIB to the India Covid Relief Fund and gifted large amounts of other doge-themed tokens as well.
The tokens had been given to him by the creators of Shiba Inu coin (SHIB), Dogelon (ELON), Akita Inu (AKITA), mwDOGE (mwDOGE), and OURSHIB (OSHIB). Perhaps the idea was that he wouldn't sell, or he would promote them, or that he could be used in their marketing somehow… but instead of holding or promoting the tokens, he mostly gave them to charities ($1.2 billion of $SHIB to the India Covid Relief Fund) and non-profits ($431 million of AKITA to Gitcoin).
You can read more on this below, and you can also see the transactions by looking at Vitalik's wallet (which, by the way, is currently being flooded with more Dog-themed tokens).
NEW: Ethereum founder @VitalikButerin has told dog-themed memecoin creators to bark up another tree, moving trillions of tokens he was gifted.

A billion dollars worth of $SHIB was sent to an Indian COVID relief fund.@zackseward reportshttps://t.co/QtjkyOXpC3

— CoinDesk (@CoinDesk) May 12, 2021