Everything You Need to Know About the Bitcoin ETF and Its Implications
The "CBOE Bitcoin ETF" Explained (i.e. the Solidx Shares Bitcoin ETF, Direxion Long and Short Bitcoin ETFs, etc explained)
The SEC is considering a Bitcoin ETF submitted by the CBOE (one of two exchanges who trade Bitcoin Futures). A decision by the SEC is expected by August 16th. This has major implications in the crypto space. The potential of a Bitcoin ETF is currently affecting Bitcoin and alt prices and has the potential to spark a crypto rally if the stars align. Here is what you need to know.[1][2][3][4][5]
The gist: The main ETF people are waiting for is the SolidX ETF. This is a Bitcoin ETF from from Van Eck Securities Corp. and SolidX Management that was submitted by the CBOE to trade on the CBOE exchange. Because all three of those names are "big," you might hear this ETF called the Van Eck Bitcoin ETF, the SolidX Bitcoin ETF, or the CBOE Bitcoin ETF. It is always that same one. Meanwhile there are a few other ETFs. All these ETFs seem to be in a pretty constant state of detail, postponement, and submission… so until if and when the SEC says yes to the ETF, there will be a lot of ground to cover 🙂
UPDATE SEPT 20th: The Van Eck SolidX ETF was postponed again for comments. A decision would be expected before the end of the year.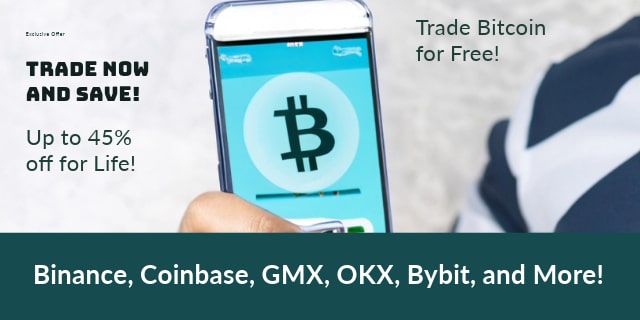 UPDATE AUG 23rd: After a string of rejections from Winklevoss to ProShares, Direxion and GraniteShare by the SEC, it seems pretty clear that no ETF is happening any time soon. You can read more about that here.
UPDATE AUG 7th: The decision on the SolidX ETF (the most notable one discussed below) was postponed. You can read about that here.
UDPATE JULY 26: The Winklevoss twins updated proposal was rejected on July 26, 2018. They had already had the original version of that rejected in January. While this doesn't bode well for the CBOE ETFs on some levels, it also doesn't have any direct effect on the SEC's decision on any other ETFs.
Clarification on the Bitcoin ETF: Some people are calling the upcoming Bitcoin ETF "the CBOE ETF," but that phrasing is a bit confusing. First off, there is more than one Bitcoin ETF proposal in general including a SolidX one, Direxion ones on both the CBOE and NYSE, one by the Winklevoss twins, and a few others. Further, CBOE is an exchange, and there is more than proposal submitted to the SEC to have Bitcoin ETFs listed on their exchange. The first proposal, the main one we talk about below, is an ETF by VanEck and SolidX (investment firms who do things like create ETFs) called "Solidx Bitcoin Shares." That SolidX shares ETF would be listed on the CBOE exchange. The deadline for approval is August 16th* for the Solidx ETF. The other proposal is from Direxion (another investment firm). That would be for long and short ETFs listed on the CBOE exchange. The deadline for the Direxion ETFs was extended to September (they had previously submitted that one earlier in 2018, their deadline for approval has been extended). So CBOE the exchange has submitted more than one ETF along side different investment firms (meaning, in simple terms, there is more than one "CBOE ETF"). For now, all eyes are on the Solidx due to the upcoming deadline, however the Direxion ones and many more (not just Bitcoin, but crypto) ETFs and ETF proposals could follow. Either both will be approved, or even if Solidx is denied or approved, the Direxion ones might not be. Meanwhile, both are "CBOE ETFs" (since the whole thing is asking the SEC to approve the CBOE listing these for trade). So if you heard that "the deadline for the Bitcoin ETF was extended," it is a reference to the Direxion extension and not Solidx deadline.
NOTE: It is possible and perhaps even likely that the Solidx ETF will be postponed, because an ETF is a big step, and it is logical the SEC will want to take the maximum amount of time allowed to make their decision. To get that maximum amount of time, they would have to postpone their approval/denial. If it is postponed it could be postponed all the way until March 2019.
On June 26th, 2018, the CBOE futures exchange submitted a proposal for a Bitcoin ETF to the Securities and Exchange Commission (SEC).
The proposed name of the ETF is SolidX Bitcoin Shares. The SolidX Bitcoin Shares Exchange Traded Fund (ETF) would be offered by VanEck and SolidX (so its a VanEck and SolidX Bitcoin ETF that would be traded on the CBOE; in short, it would be a Bitcoin ETF of the stock exchanges like GBTC is now).
The Bitcoin ETF is under currently consideration and it has gotten a ton of positive comments from potential investors during its two rounds of comment so far (go figure, the crypto community is very active and of course they want a Bitcoin product on the exchanges).
The CBOE Bitcoin ETF approval deadline is August 16th, 2018*. The asterisk is there because there has been some confusion over the deadline. Here is the logic behind the date given and some insight into why there is slight confusion: The SEC notice was published on June 26th and then it was then published by the SEC in the Federal Register on July 2nd. 45 days from July 2nd is August 16th. This is logically the deadline. However, due to the initial publication date on the SEC site, due to the potential for an extension, and due to the fact that it has to be approved or denied by the deadline (and not on it) there is a need for some nuance here. I often hear the approval date of the Bitcoin ETF discussed as being August 15th… that is a good short hand version of the information, but "by August 16th" is more accurate.
If approved the ETF would launch January 2019 (not immediately).
The approval could then result in a cascade of crypto related products being approved.
In terms of "buy the rumor, sell the news," one has to be ready for this to be like the "Bitcoin futures" rumor/news. Futures caused a massive Bitcoin rally, alts stagnated, and then alts rallied when futures finally launched (there was a good month and half gap in between these events). Here we might expect Bitcoin to rally while we wait for approval, then to see Bitcoin to react to that approval or denial, and then to see alts react. That could lead to alts losing value in BTC prices even if they gain fiat value.
A rejection of the ETF, which could come anytime before the 16th, could have a negative effect on all crypto prices (or it could not).
A worst case looks like this: the ETF is rejected, Bitcoin comes back down from its run, alts never rally, and Bitcoin coming down brings alts down further.
A best case looks like this: Bitcoin breaks out of the $7k zone and through that resistance, this sparks a rally in alt coins (which have been mostly stagnant since an initial rally off of Bitcoin's recent bottom), the result is that all crypto rallies in anticipation of the ETF, then the ETF is approved and this is what sparks the bull run of 2018. Then 2019 comes around and we see another run over the ETF actually launching.
One last note is that one has to take a close look at GBTC (the only Bitcoin product on the market currently). GBTC has benefited from being the only Bitcoin related stock in the market. Meanwhile, the rally thus far has benefited GBTC and it is likely to continue to benefit. However, GBTC is a Bitcoin trust (essentially an ETF) that trades at a market-dictated premium. If the CBOE launches an ETF it will logically trade at cost initially. If the CBOE trust trades at cost, or at a lower premium than GBTC, it'll likely drag GBTC's premium down (i.e., GBTC could lose a lot of value if the CBOE ETF goes live). On the other side of the token, it could work the opposite way with GBTC's premium being mirrored by traders of the CBOE ETF.
NOTES: On July 3rd there was a similar ETF proposal by CBOE for Direxion for a long and short ETF (GraniteShares Bitcoin ETF and the GraniteShares Short Bitcoin ETF).[6] This one however was an extension of an existing ETF proposal from early 2018. This is related in being an ETF proposal and because it would be listed on the CBOE exchange like the SolidX ETF. If CBOE gets their SolidX ETF listed it could cause a cascade of crypto ETFs to be approved (not just Bitcoin, but Ethereum and other top cryptos too). Brian Kelly's REX was recently approved and Grayscale (who manages GBTC) has a host of crypto funds waiting. There are a lot of reasons to be hopeful here… however, we have to remember the SEC has been rejecting ETFs for a while now, so there is precedent to be skeptical too. NOTE: To add a bit of confusion, the SEC also postponed Direxion deadlines for listings on NYSE Arca.[7]
In short, a Bitcoin ETF that would be traded on the same exchange who is already first to market with Bitcoin futures is a big deal and has likely been the driving factor behind recent price action for Bitcoin.
The only two events that have come close to being this impactful in crypto in recent history were 1. CBOE and CME futures being announced late 2017 and 2. Bitcoin and Ethereum being confirmed not to be securities in 2018.
For now all eyes are on Bitcoin and its potential ETFs. That single issue has a ton of gravity in the crypto space. There is room for this to go very right for crypto investors, and it is currently going very right for Bitcoin investors at the moment… however, there are a ton of traps here (be we talking about GBTC, alts lagging, the effect of a disapproval, or a manic pump followed by further correction like we saw in 2017).
In short, again, all eyes are on that Bitcoin ETF.
NOTE: In any asset class people tend to get excited about something like an ETF. In the 70s a gold ETF caused a big price increase in gold. Futures for Bitcoin caused a big crypto rally. Did either of these things last forever? No. Did they have an uplifting effect on prices overall and present some amazing short term opportunities? Heck yeah they did. The big players know exactly what they are doing here. They have been through short term pump and dumps and big events like the gold ETF and Bitcoin futures. The average Joe has to be careful not to overextend themselves at times like this and not gamble with more than they can afford to lose. If the approval happens the rest of 2018 and start of 2019 could be epic for crypto… but also, August 15th and January 2019 could see big players selling the news after buying the rumor, so one has to be careful. The precedent is there for both the good and bad.
Article Citations