Alt Market Cap in Uptrend Since 2015 and in Uptrend For 2019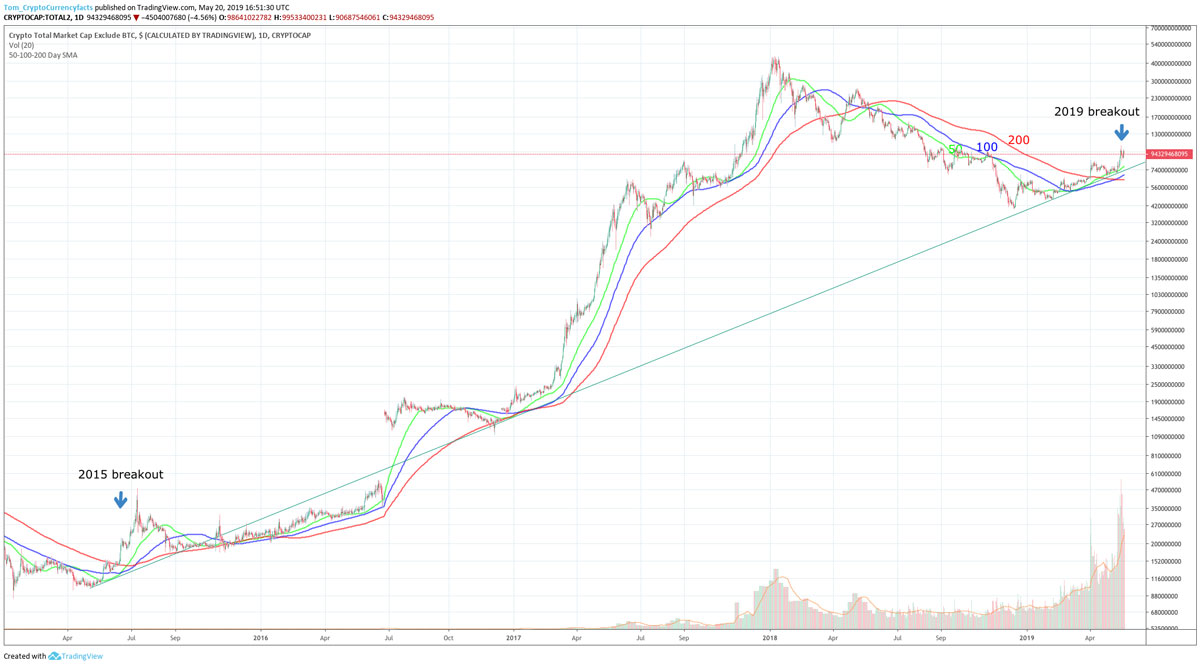 The total crypto market cap excluding BTC is actually in a longterm uptrend since 2015, and after a brutal 2018, back in an uptrend in 2019 as well.
As you can see in the chart above we can draw a trend line showing the uptrend since 2015 AND we can see the uptrend since the Dec 2018 low, complete with a golden cross of the 50 and 200 day SMA and a bullish cross of the 100 and 200 day SMA.
In short, that implies that the longterm uptrend of altcoins is actually bullish.
That doesn't mean the good times will or won't continue. It just means that this has been the trend thus far.
Add to this that BTC's chart has essentially all the same features, and it really puts things in perspective.
In crypto we can see harsh corrections, but the trend over time (much like the 2019 trend) has none-the-less been an uptrend.