Bitcoin and ETH Make New Highs on Eve of Coinbase IPO; Can We Hit $100k?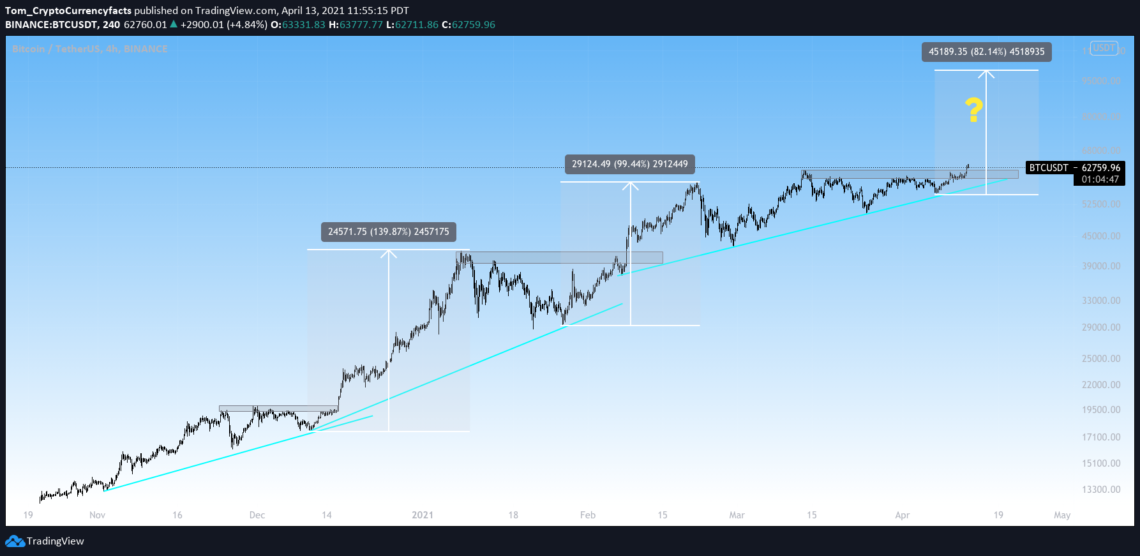 Bitcoin and ETH have both broken out of their consolidation ranges to make new highs today.  Meanwhile, the much anticipated Coinbase IPO launches tomorrow.
Will this event send Bitcoin to $100k (or at least will it be sent soaring to new highs, like most previous breakouts have done this cycle)? Or, will this be a sell-the-event sort of thing that ultimately leads to a lack of continuation (maybe something like August of 2020)?
Regardless of which direction we go in the short or long term, a breakout after months of consolidation is a nice show of strength for ETH and BTC, and that is nice to see.