EIP-1559 is Coming (Bullish?)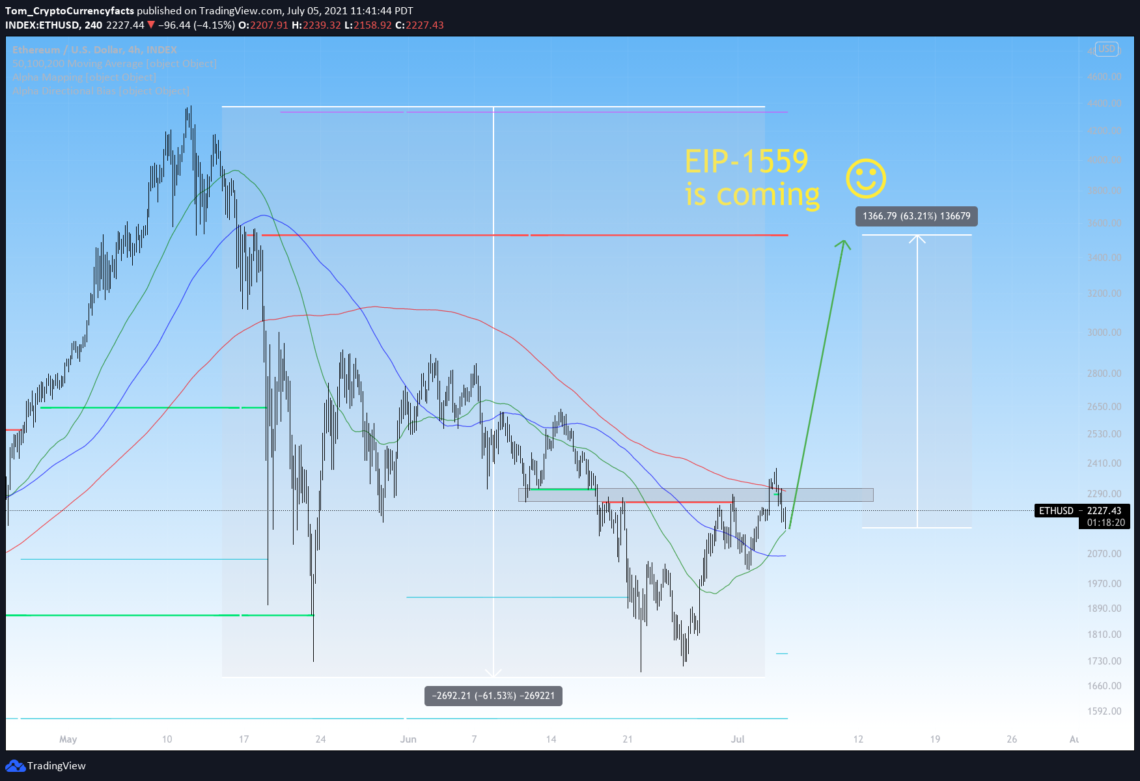 Ethereum's latest upgrade, which includes the important but dryly titled EIP-1559, is coming… and hopefully so is an attempt at a bull run with it.
EIP-1559 is currently in testnet, and the mainnet date is expected to be announced soon. Perhaps in the early part of July.
Meanwhile, ETH's price looks geared up for a potential breakout, with ETH having just broken horizontal resistance and the 200 4h SMA while forming a higher high and retreating to potentially form a higher low.
ETH had a 60% drawdown from the peak in May to the lows in June. At this point, we could get a sizable rally and remain in a downtrend. And generally, this is what we see after a drawdown of this size in crypto. We don't typically see a continuation of a bull market but do typically see an attempt. That isn't to say we can't see a full continuation of the bull market. Anything can happen. It only means that it is typical to see an attempt and extremely atypical to keep dumping.
What better reason to make that attempt at new highs, or at least to retest some higher resistance, than one of the biggest upgrades to ETH ever?
We are currently mid-range, and we have about as much upside to the first major resistance of the current market structure as we had drawdown, making it a pretty logical place to bet on ETH. Of course, it also makes it about your average price if you have been accumulating this range. Either way, with fundamentals pointing to bullishness and the chart finally allowing for it, things are looking good for now. Cheers.