ETH Makes New All Time Highs as CME Futures Loom (Feb 8th)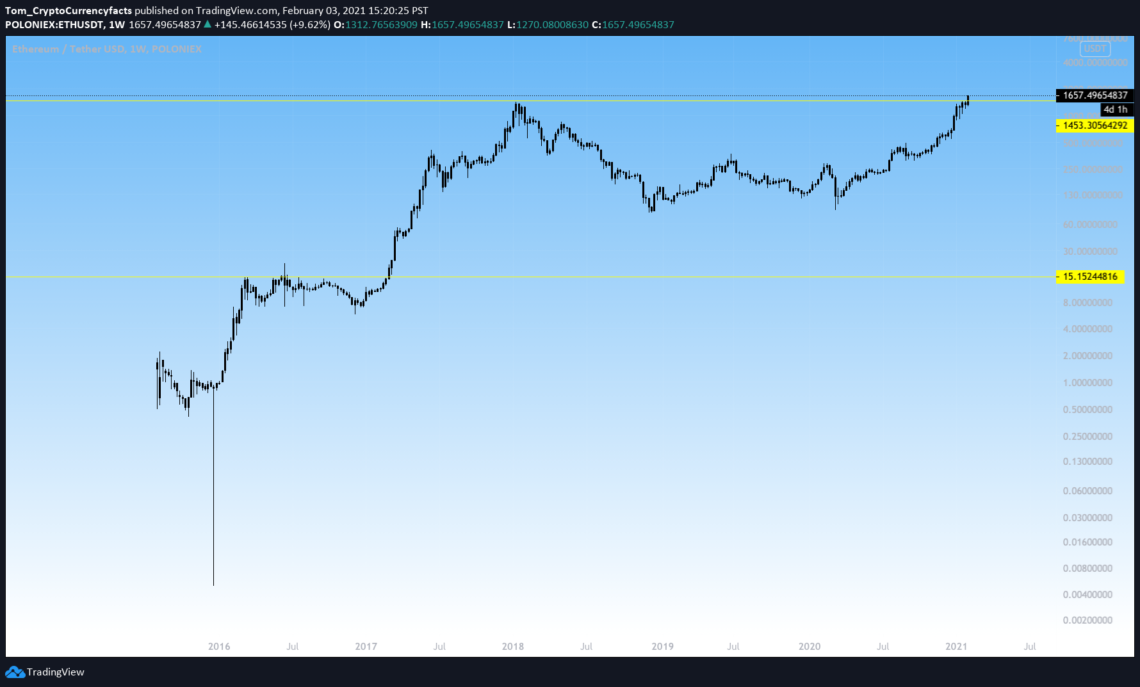 ETH is making new all-time highs and ETH-based coins (like DeFi coins) are running. This bullish price action into CME futures on Feb 8th is exciting. However, it is a bit scary as well since CME futures for BTC marked the top of the 2017 bubble.
With that said, there is no promise that history will repeat. Crypto is in a very different space than it was in 2017 and the level of mania and the ICO craze are not apparent in this cycle. Still, always smart to be cautious and to keep a close eye on this run. Also notable is that BTC is gearing up to potentially move after forming a bull flag after breaking out of its respective high in December.
So in other words, crypto looks good to run, but you never know with crypto. It can be quick to move either direction so cautious optimism is always in order.