Bitcoin Consolidating Under Resistance; Will it Breakout?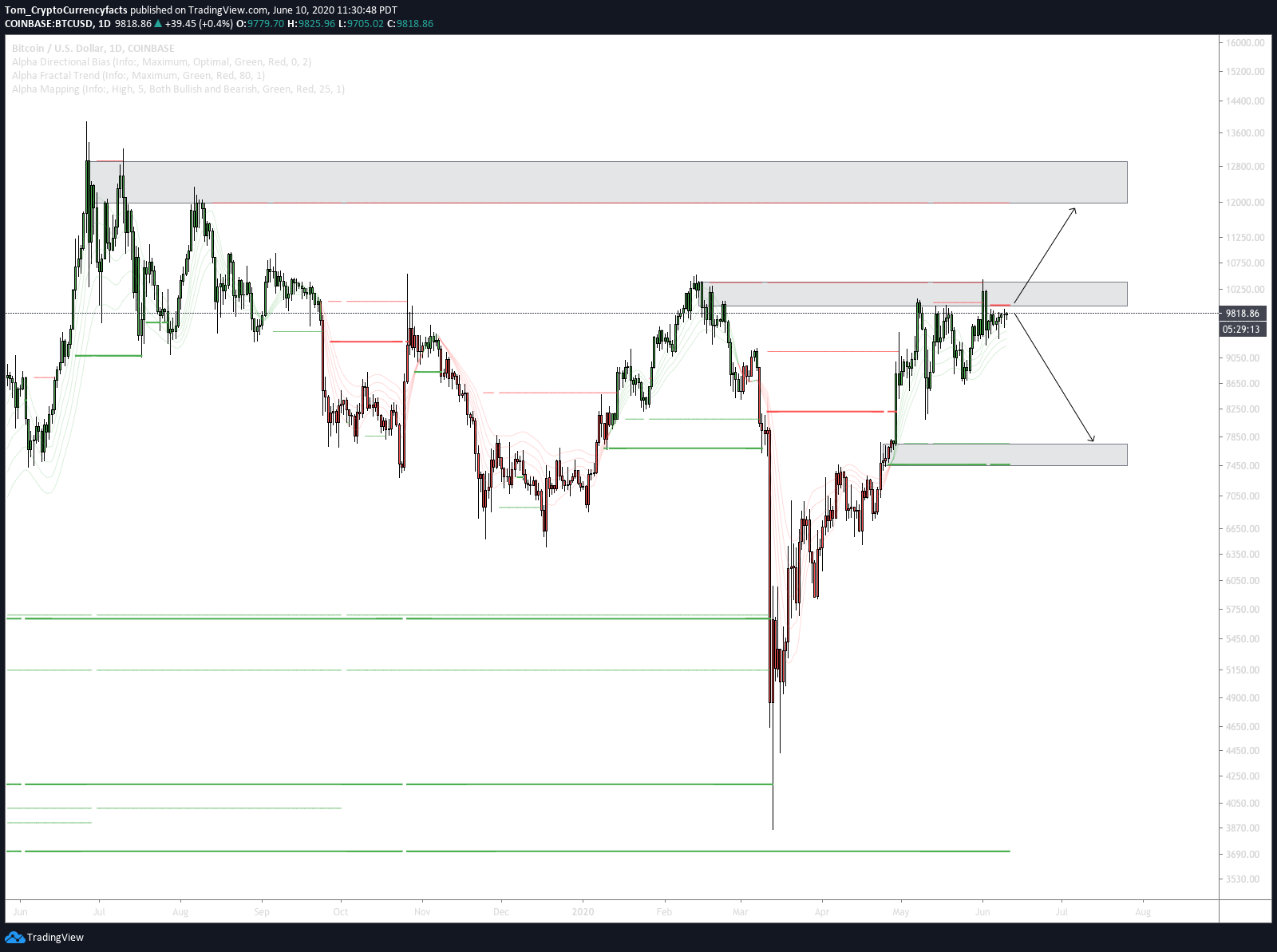 Bitcoin is still on a bullish trajectory, but it has paused here to consolidated under resistance. With volatility very low, a break one way or the other soon seems likely.
This is one of the least volatile times we have seen for BTC in a while, a break up above the current resistance (roughly a little over $10k where this move and the last move peaked so far) is exactly what the bulls need. If the bulls can't make it, there is a solid support level in the mid $7k range.
On smaller timeframes there is a bit more to the picture, but from a zoomed out perspective, these are the relevant levels. Either way, it is a likely a direction will be chosen soon given the lack of volatility.
With that said, Bitcoin does have some things going for it here. Money is being printed, tech is bullish, and the hash rate is up. All of these factors are in favor of the bulls, while the bears meanwhile have the constantly rejection of $10k and the stalling under that level in their court.