Robinhood, the popular stock trading app, also allows you to buy, sell, and store cryptos, some at no cost. Thus, it is a solid choice for investors who don't want to get into the complexities of crypto trading.[1]
Robinhood offers a range of cryptos and you can actually use it to trade commission-free. That is not the norm in crypto, so actually, this makes Robinhood a very good solution. While you won't have direct control over your crypto or a wide selection like you do with Coinbase or Binance, you can't argue with zero trading fees while still getting exposure to price swings at market prices. Plus, you can use Robinhood to buy GBTC, ETHE, and other Grayscale trusts too. Put that all together and you have a great platform for the coins it does trade.
Trade crypto commission-free and get a free stock at Robinhood: Trade crypto with zero commission and get a free stock with the following referral link https://robinhood.c3me6x.net/BX0ROx.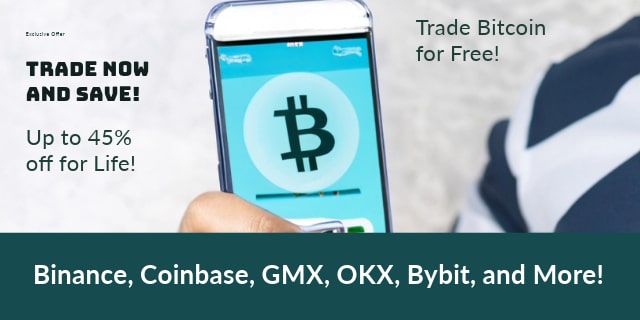 TIP: You can't yet withdraw or deposit crypto on Robinhood, although the feature is planned. They do however offer commission-free trading.
NOTE: The coins and states listed below are subject to change, see this page for the most recent list.
Here is what you need to know:
Robinhood Crypto supports buying, selling, and real-time market data for (you can trade these coins):
Bitcoin (BTC)
Bitcoin Cash (BCH)
Bitcoin SV (BSV)
Dogecoin (DOGE)
Ethereum (ETH)
Ethereum Classic (ETC)
Litecoin (LTC)
Robinhood Crypto also supports real-time market data for the following (you can track these coins):
Bitcoin Gold (BTG)
Dash (DASH)
Lisk (LSK)
Monero (XMR)
NEO (NEO)
OmiseGO (OMG)
Qtum (QTUM)
Ripple (XRP)
Stellar (XLM)
Zcash (ZEC)
Robinhood Crypto is currently available to customers in the following states:
Alabama
Alaska
Arizona
Arkansas
California
Colorado
Connecticut
Delaware
District of Columbia
Florida
Georgia
Idaho
Illinois
Indiana
Iowa
Kansas
Kentucky
Louisiana
Maine
Maryland
Massachusetts
Michigan
Minnesota
Mississippi
Missouri
Montana
Nebraska
New Jersey
New Mexico
New York
North Carolina
North Dakota
Ohio
Oklahoma
Oregon
Pennsylvania
Rhode Island
South Carolina
South Dakota
Tennessee
Texas
Utah
Vermont
Virginia
Washington
Wisconsin
Wyoming
From what I understand more states and coins will be coming soon.
Keep in mind this list is subject to change, see an up-to-date availability list at Robinhood.
Sign up for Robinhood crypto here.
Article Citations