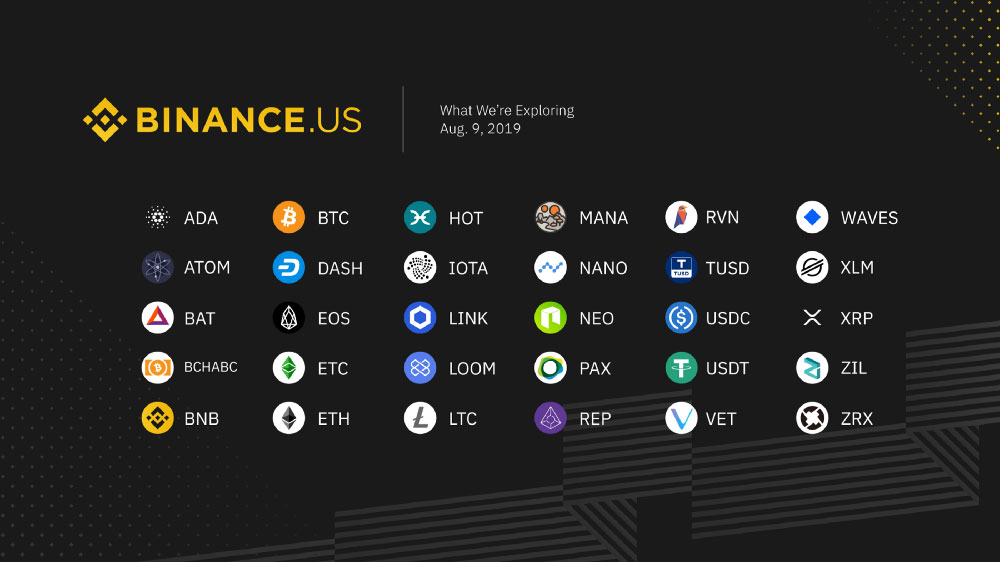 Binance US Overview
Binance.US is a cryptocurrency exchange specifically designed for users in the United States. As a partner company of Binance, one of the largest cryptocurrency exchanges in the world, Binance.US aims to provide a user-friendly platform with low trading fees. However, it offers a limited selection of digital assets compared to its competitors, and it is not available in every U.S. state.
In this article, we will provide an in-depth look at the Binance US referral program and affiliate program, including how they work, how to join, and the potential rewards.
Trade Bitcoin For Free at Binance.US: Trade Bitcoin for free for a limited time on Binance.US. Plus get a $10 welcome bonus and 25% off trading fees by using BNB to trade: https://binance.pxf.io/jWq7Db. Plus, you can trade spot Bitcoin for free for a limited time!
Binance.US Locations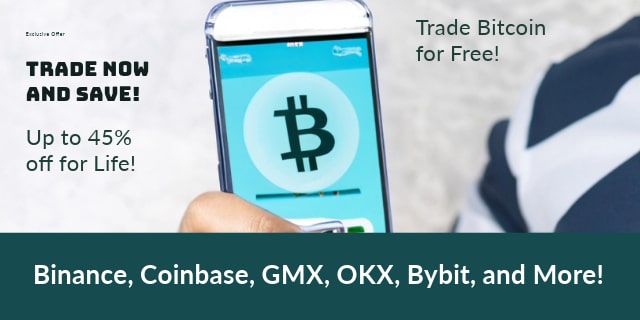 Binance.US is available in most states but states not available yet are listed below.
Please note, you must verify your account and deposit funds to be eligible to access trading.
New users with a valid government ID (driver's license or passport) and social security number (SSN) will be able to register for Binance.US in most U.S. states, excluding the following states:
Hawaii
New York
Texas
Vermont
Learn more at Binance.us.
Binance Save When You Trade with BNB
Binance Coin (BNB) is the native cryptocurrency of the Binance ecosystem, which can be used to pay for various fees on Binance platforms, including trading fees. By using BNB for transactions on Binance.US, you can benefit from a significant discount on trading fees, in this case, 25%.
To save 25% on trading fees using Binance Coin (BNB) on Binance.US, follow these steps:
Create an account: If you haven't already, sign up for a Binance.US account by visiting the website (https://binance.pxf.io/jWq7Db) and completing the registration process.
Complete KYC (Know Your Customer) verification: Verify your account by providing the required identification documents and information as part of the KYC process. This is necessary to ensure compliance with regulations and to enable trading on Binance.US.
Buy Binance Coin (BNB): Purchase BNB tokens from the Binance.US platform or transfer them from another wallet or exchange. To purchase BNB, you can either trade other cryptocurrencies for it or buy it directly using USD (if this option is available on Binance.US).
Enable BNB for paying fees: Navigate to your account settings or dashboard, and look for an option to use BNB to pay for fees. Turn on this feature to ensure that your BNB balance is used to cover trading fees.
Start trading: With BNB enabled for fees, you can now trade various cryptocurrencies on Binance.US. The 25% discount on trading fees will be automatically applied when using BNB to cover the fees. This discount helps you save on costs, enabling more efficient and cost-effective trading.
While the discount is subject to change, this discount has been persistent on both Binance.US and Binance Global for their history, and it is unlikely to go away soon.
Binance Staking
You can earn up to 9.5% as of May 2023 with Binance Staking.
When staking with Binance.US, third-party service providers store your funds in secure offline cold storage wallets. All staking rewards are generated exclusively by the underlying protocols of each supported asset. This helps ensure you aren't subject to the same third-party risks as getting an APY through lending.
Binance.US Staking supports an expanding list of Proof-of-Stake cryptocurrencies, such as Ethereum (ETH), Cardano (ADA), BNB, Polygon (MATIC), and more. To begin staking on Binance.US, choose a supported cryptocurrency and stake your funds. The reward rate you earn will be based on various factors, including the amount staked, network conditions, and the underlying protocol of each eligible cryptocurrency.
Once you decide to unstake your funds and the relevant unbonding period passes, you will receive your initial staked funds along with the rewards accumulated during the staking period.
Staking is as simple as a few clicks. You can get started after you have signed up and verified your account using the steps above.
Binance US Referral Program – Earn $10 When You Spend $100.
The Binance US referral program rewards customers who refer friends to the platform. Both the referrer and the referred user receive $10 each after meeting the qualifying criteria. Binance.US updated its referral program on April 18, 2022, with this new reward structure, and there is no maximum limit to referral rewards.
To qualify for the referral rewards, the referred user must sign up for Binance.US and make cryptocurrency buys or trades totaling $100 or more during their first 30 days, calculated from their date of verification.
Binance US Affiliate Program – Get a 20% Commission.
The Binance.US affiliate program is designed for influencers and community leaders who want to introduce their audience to cryptocurrency trading. Affiliates can earn up to $1,000 for every referral by earning 20% of spot trading fees plus $10 when the user first spends $100.
It works like this:
Affiliates can earn money by sharing their passion for cryptocurrency and promoting Binance.US within their community. They receive $10 when their referrals complete $100 in buys and/or trades within 30 days of completing account verification. After that, affiliates get a 20% commission on fees from eligible buys and/or trades placed over the first six months after signing up. Binance.US offers additional earning opportunities to top affiliates who bring in more active traders.
Applicants can fill out the sign-up form in minutes to become an affiliate. Binance.US will review the application and get in touch with the applicant. Affiliates can create and share engaging content with their audience, including potential active traders and crypto enthusiasts. Including a unique affiliate link is essential for earning passive income. Binance.US offers special consultations to all affiliates and special promotions to top partners.
Important Things to Know About Binance US
While Binance.US offers low trading fees, it has a limited selection of digital assets compared to other exchanges. Users should research the available assets before committing to the platform. Moreover, Binance.US is not available in every U.S. state. Prospective users should check the platform's availability in their state before signing up.
Binance.US aims to provide a secure and user-friendly platform for both novice and experienced traders. The exchange offers features like advanced trading tools, comprehensive educational resources, and responsive customer support to enhance the user experience.
The Bottom Line
We love the Binance brand overall, and the Binance.US brand is one of our top current choices for crypto platforms. The fee structure and selection are some of the best out there, and the earning and savings potential shines when you use BNB and staking. Overall, Binance.US is worth checking out, even if other contenders like Coinbase still stand out in the US.
"Binance.US" contains information about the following Cryptocurrencies:
Binance Coin (BNB)