US Geoblocking Started off the Alt Slump, Will the Sept 1 Deadline Spur on an Alt Season?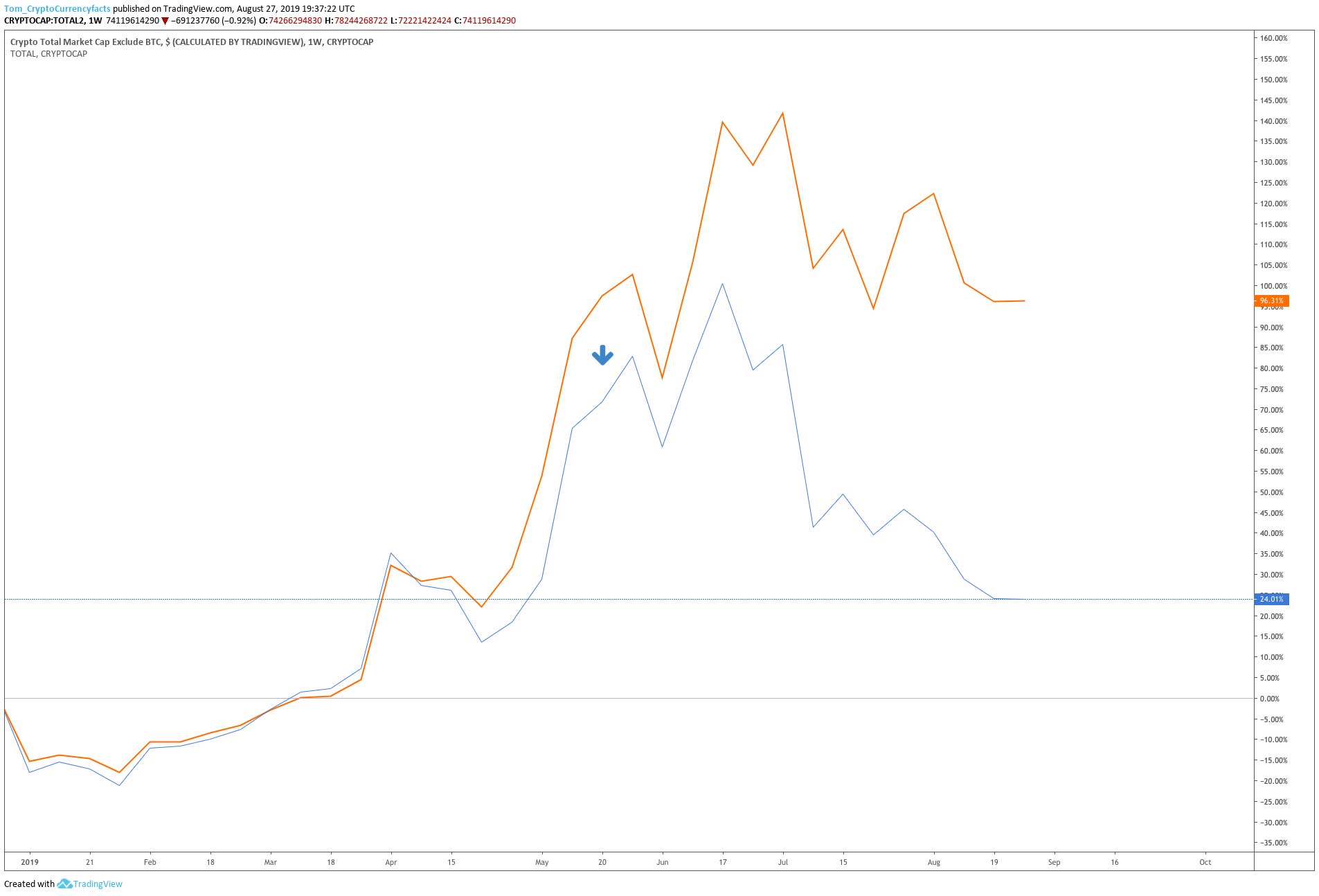 Poloniex blocking US customers on May 16th started an altcoins slump. Will the last of the geoblocks by Binance on Sept 1st cause an altcoin pump?
As you can see in the chart above, both altcoins (blue) and Bitcoin + alts (orange) were in an uptrend for the first part of 2019.
However, mid-way through the year exchanges started announcing they would restrict US customers (AKA "geoblock" US customers) from many alts.
Since that announcement we saw divergence between BTC and the broader market as alts got "rekt" and BTC "mooned."
If the geoblocking started the whole mess (which it maybe did, maybe didn't), then will the end of it spur on some recovery?
That is simply an open question, with that said, check out the following two charts and tell me if you think it looks like a breakout of the total cap minus BTC and the leader of that pack ETH don't look rather attractive:
https://www.tradingview.com/x/RP9jTaGR/
Altcoin market cap is looking to break higher from falling wedge pattern… pic.twitter.com/mK3wabI4pA

— CoinDesk Markets (@CoinDeskMarkets) August 27, 2019