0.382 Holding As Support For BTC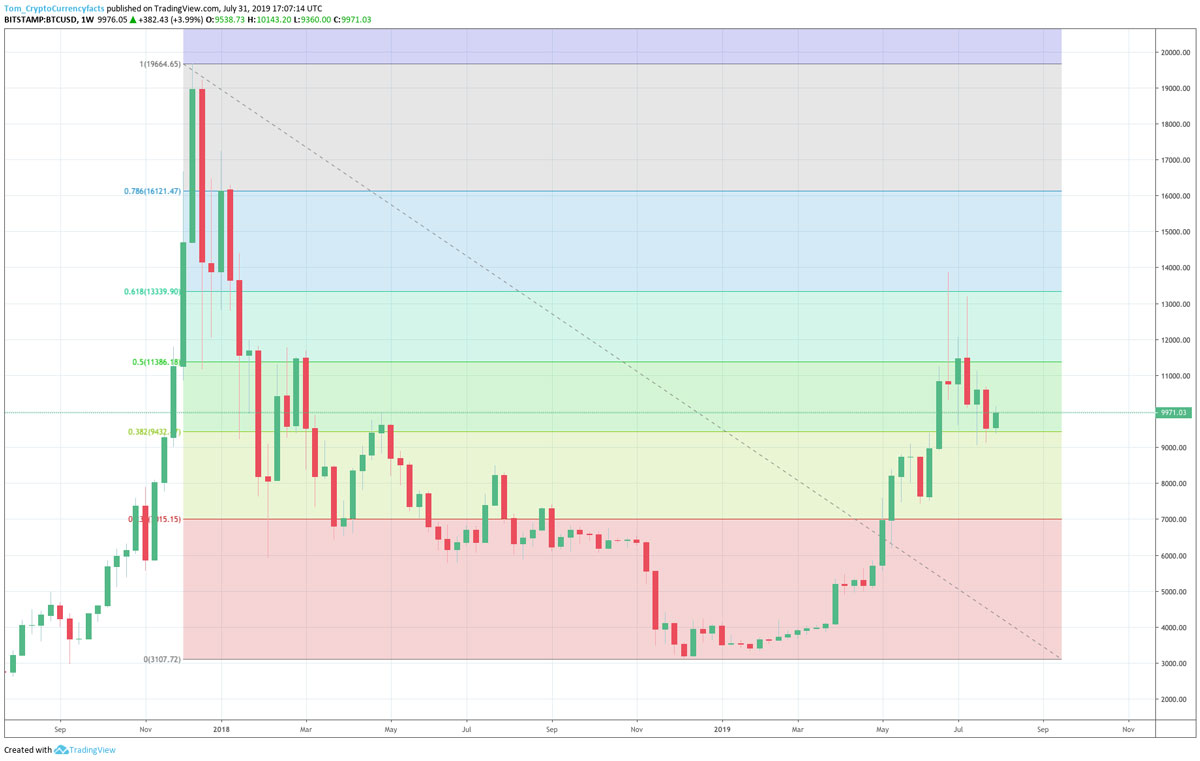 BTC has been consolidating on top of the 0.382 fib after pulling back in from the 0.618 in 2019 measuring from the top of the 2017 bubble to the bottom in 2018.
A pullback from the 0.618 to the .0382 is a rather common pattern. This pattern can notably found in bull markets, for example it happened in 2016 – 2017.