Bitcoin Historic Bullish Pattern Holds Despite Corona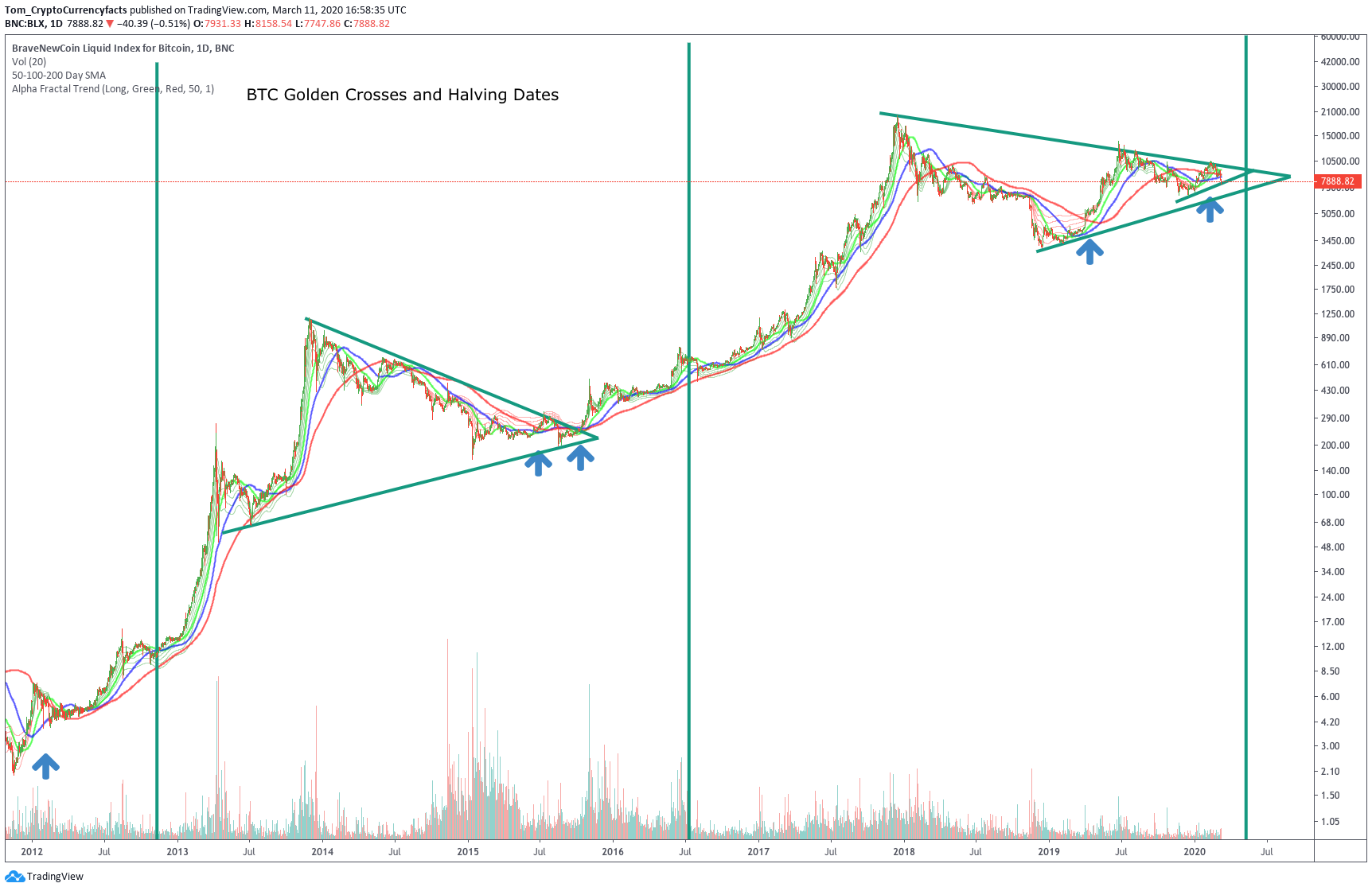 The Coronavirus has been taking out just about every market, and crypto has been no different. However, Corona hasn't been enough to throw Bitcoin off any long term trends.
As you can see in the chart:
There has been a recent dip that correlates with Corona.
We are still in an overall uptrend and roughly trading along long term trend lines.
We just had a golden cross (crosses are marked by the arrows).
We are heading into the halving where newly issued supply will be cut in half.
We are arguably trading within a giant triangle (either ascending or symmetrical depending on how you want to squint).
For a sign the long term uptrend will continue, we might want to look at any of those factors. Further, it one might speculate that the halving is a bullish event and that the corona fears and the pre-halving jitters ("is it priced in") are putting downward pressure on the market. This especially may seem odd since some people try to say that Bitcoin is a hedge. However, while it hasn't been a great hedge recently, it'll be hard to fully judge the Bitcoin as a hedge theory until we get a little hindsight.