Bitcoin See One of its Biggest Drops Ever As the Wider Market Panics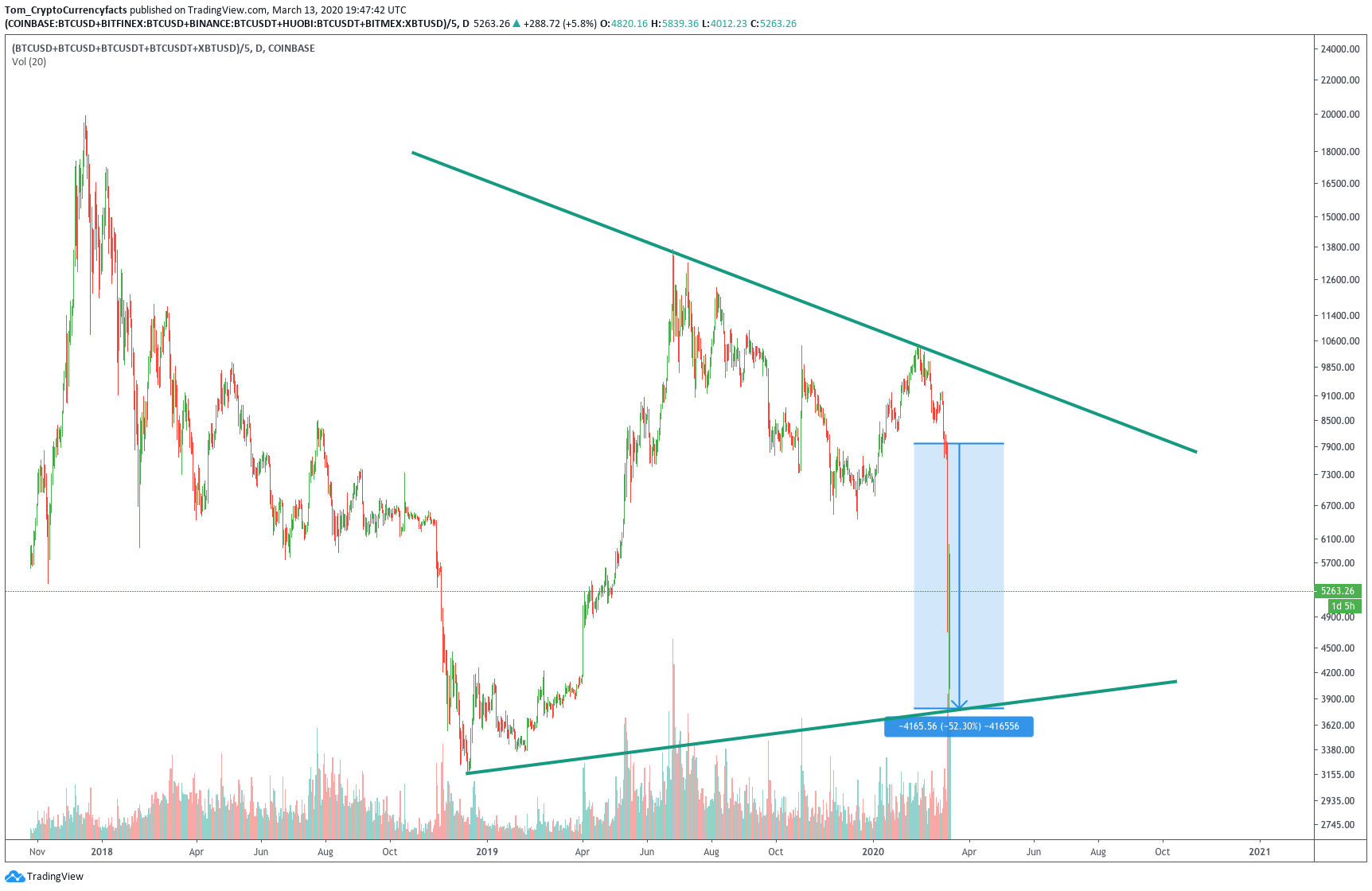 Most markets are in a panic over coronavirus. Bitcoin finally took a big hit along with broader markets on March 12, 2020, dropping over 50% from around a $7,960 high to a low of $3,800.
Earn $5 in bitcoin after your first trade on Coinbase.