Bitcoin Looks Ready for New Highs; But Expect Dips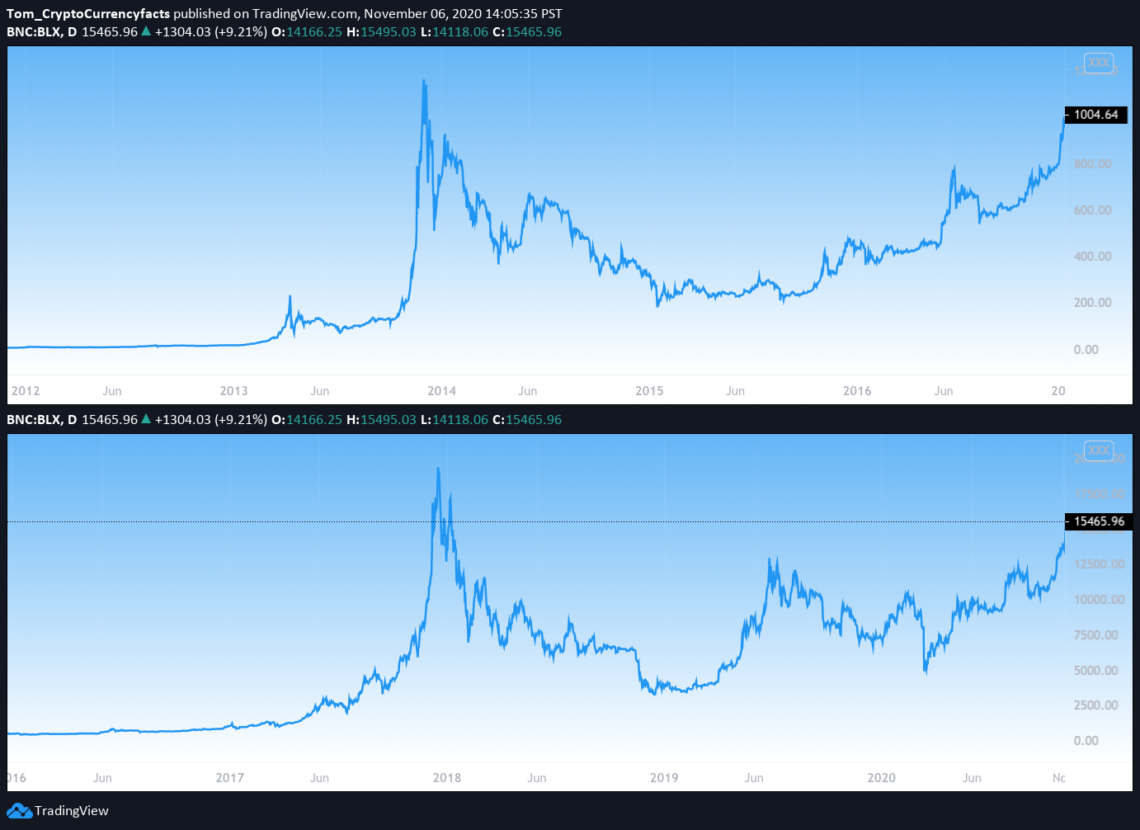 Bitcoin looks ready for new highs if history is any indicator, as you can see in this chart comparing BTC 2012 – 2016 to 2016 – 2020. With that said, we should all expect some dips along the way.
The road from $1k Bitcoin to $20k Bitcoin was full of volatility. Meanwhile, many coins that had been hot in previous cycles didn't make it.
If we are so lucky to see a trip to say $50k – $100k BTC over the next year or so, expect it to be a bumpy ride and expect some coins not to come along for the ride at all.