ETH Looking Bullish AF and BTC.D Breaking Down (AltSeason?)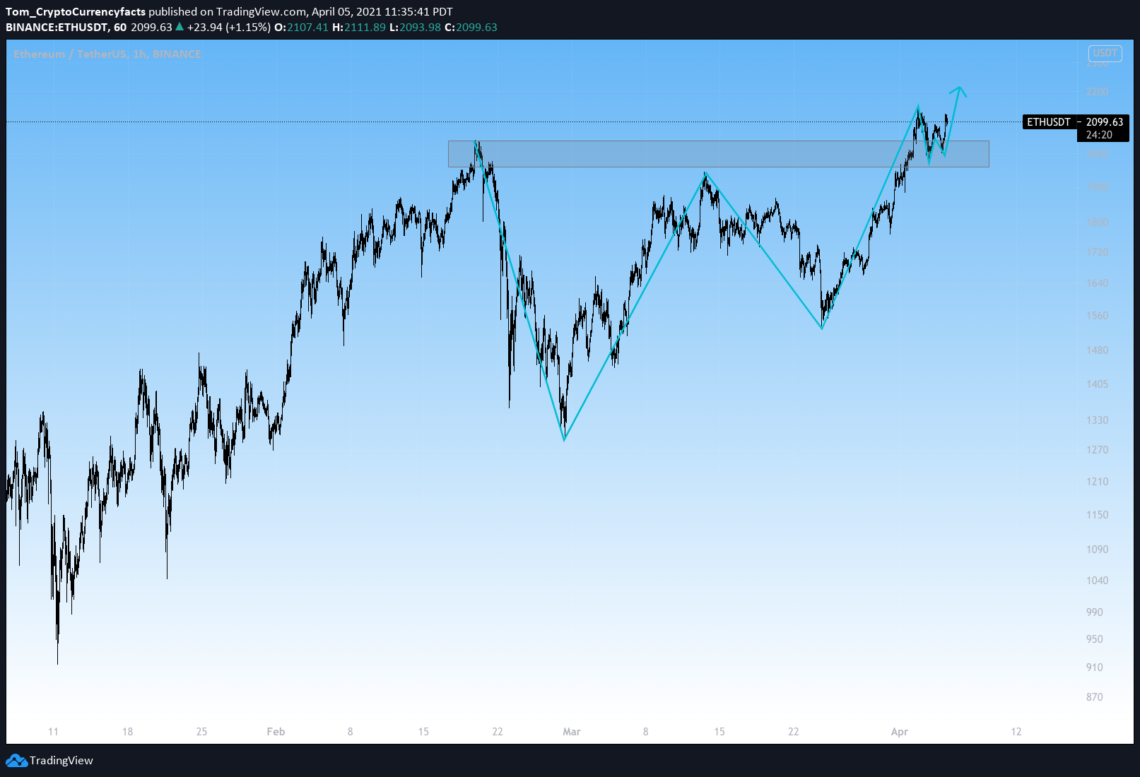 Is it time for another round of alt season and ETH bull market? While there is every reason to be bullish on BTC in general, the market looks ripe for ETH and alts.
Basically, everything is lined up right now for more alt rally and importantly, for ETH to rally as well.
The first sign is that everything is already moving, so in that sense, we would only really be looking for a sustained move.
Otherwise, notable signs are ETH breaking its all-time high and then finding support on the previous resistance at the highs and now attempting a move up. If we break the local highs of $2150-ish, it should be off to the races.
BTC dominance (BTC.D) also looks like it is about to break down. Support has already been breached there:
Lastly, Bitcoin itself is ranging and consolidating and has yet to make new highs after trying to break out a few weeks back.
This is not super bullish, although we have seen Bitcoin coil below resistance only to break out before. Perhaps a sustained run from ETH and alts will be what it takes? Regardless, this chart is worth noting as well.