The First BTT Airdrop Occurred; and Prices are Steady (ish)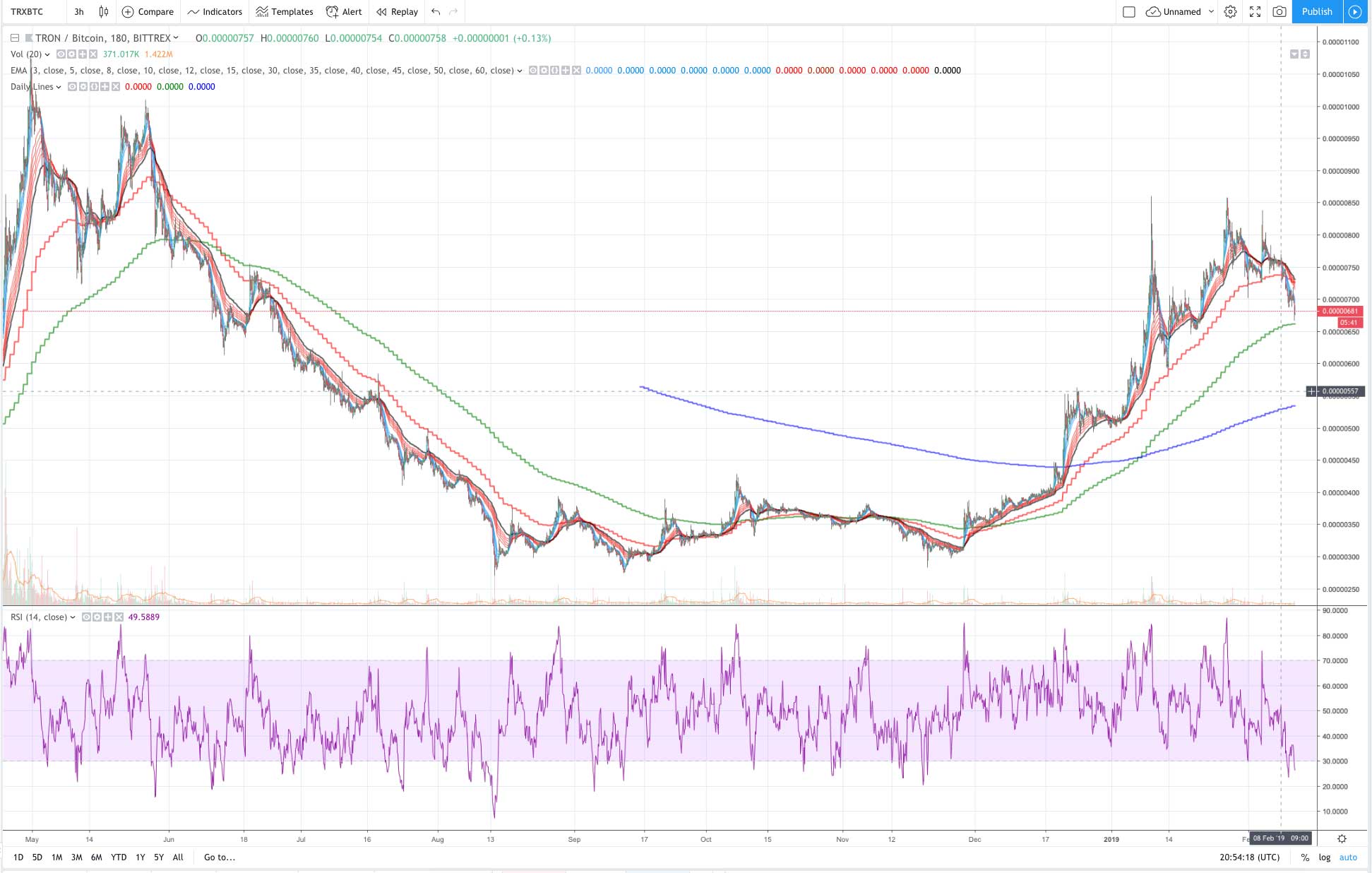 The first BTT airdrop has occurred, although Binance users won't see their BTT balance yet, the drop is mostly complete. Meanwhile, TRX's price is relatively steady.
So first off, if you have a TRX wallet, you should see your BTT balance (you have have to configure the wallet to show the BTT token).
Meanwhile, if you have your coins on an exchange like Binance, you have to wait for the exchange to credit your account (as right now Tron would have logically airdropped the BTT to Binance cold wallets and Binance would then have to divvy them up).
One important thing to note here is that TRX's price has remained mostly steady through this, considering one could have dumped their TRX already if they have a wallet… and logically could have also already dumped their Binance TRX, this is a good sign.
I would wager, if I had to, that the reason for the lack of a dump is that we have one airdrop each month from now until 2025. So yes, you can safely dump your TRX and then buy back within the month to get the next round, but there is some logic in not playing that game and just HODLing your TRX.
Now, all that said, the TRX chart looks the weakest it has since it broke out of lows in November (as you can tell by the breakdown over the last few days where the price dipped under the 50 day EMA in red for the first time since the breakout; now we see if the 100 day in green holds… then if not, the 200 in blue), so I wouldn't consider TRX to be out of the woods just yet.
For now one still has to wait and watch what happens after Binance accounts have been credited (we have to assume that some won't sell until they see their BTT).
We have sent out 10,856,613,707 #BTT to #TRX holders, which means 99.69% completion rate! We plan to finish the airdrop in 48 hours but it seems we have done it in 4 hours thanks to the fast speed of #TRON blockchain! #BitTorrent #TRON $TRX $BTT https://t.co/Kr5e1yFzJw

— Justin Sun (@justinsuntron) February 11, 2019