Tron (TRX) / BitTorrent (BTT) Airdrop Explained
The Basics of the BitTorrent Token Airdrop
Tron (TRX) acquired BitTorrent. BitTorrent is launching a token called BitTorrent Token (BTT). There will be a series of BTT airdrops for Tron (TRX) holders.[1]
When is the BTT airdrop? The first Airdrop is February 11th, 2019. The correlating BTT airdrop snapshot will be taken when TRON's block height reaches 6.6 million (see details here). Based on this snapshot, the BitTorrent Foundation will initiate its first airdrop of 10,890,000,000 BitTorrent (BTT), corresponding to 1.1% of total circulating supply. To qualify for BTT you must be holding TRX prior to the snapshot block in a method described below. Airdrops will then be initiated the 11th of each month at 12:00 a.m UTC until 2025. Logically, each drop will have its own snapshot. Please see official details about the planned airdrop schedule for BTT, and/or check Tron block height at TronScan.org.
How do I get "free coins" from the BTT airdrop? Hold TRX in a Tron wallet where you control your private keys during the airdrop snapshot, or in a third party wallet or exchange that supports the airdrop at each airdrop snapshot date. This token launch is using Binance Launchpad, so you can keep your TRX on Binance too. Learn more about airdrops/forks. Please note, you must have at least 100 TRX to qualify for a given airdrop on Binance (details may differ by exchange / third party wallet)! Also, pending deposits and withdrawals are not eligible regardless of where you keep your coins.
How Much BTT To I Get? The ratio of the first BTT airdrop on Feb 11 is roughly 1 TRX = 0.11 BTT. However, the final ratio is subject to change. Moving forward, the airdrop is subject to change. The Second airdrop seemed to be for about 0.011 BTT (so 1/10th the first one); I expect the airdrops to be of this size moving forward. Now it is important to remember, the airdrop schedule goes on for years with airdrops each month… so you'll keep getting BTT over and over as long as you hold TRX. This means to fully get the airdrop you need to hold TRX during the snapshot date each month until the airdrop completes in 2025.
In other words, the BTT airdrop will be a series of many airdrops. To qualify for each airdrop you must hold TRX in a qualifying Tron wallet before the snapshot block each month. Then, after the snapshot, BTT will be airdropped to your Tron wallet after the snapshot each month.
On How Much BTT You Get: I initially assumed all airdrops would be the size of the first, however this was incorrect. The second airdrop was 1/10th the size of the first. Given the scheduled below, I expect the airdrops to either differ in size, or for the next 10 airdrops to be smaller and then for them to increase again. I think the total works out to very roughly .02 BTT per airdrop spread out over 60 airdrops ( 1.2 BTT per TRX if held until 2025) … but don't quote me on that. Please note I had an incorrect estimate before when less information was known, because I assumed the size of the first airdrop was the norm, it was not.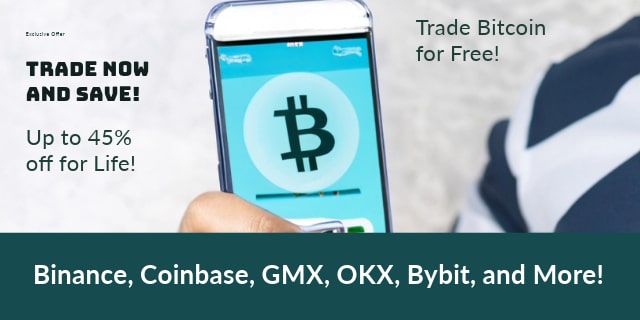 When Can I Move my TRX and BTT? After the snapshot block you should logically be able to move your TRX without consequence, and after you get the BTT airdrop you should logically be able to move your BTT without consequence. So you can technically trade in and out of TRX each month before and after the snapshot.
Be Careful Chasing Airdrops: General wisdom says to be cautious and not chase after forks, airdrops, or new coins. They are a nice bonus for HODLers, and they are great for some talented day traders, but they come with real risk for the average investor unfamiliar with the volatile world of crypto. For more considerations, see: Understanding the Value of the BTT Airdrop, Presale, and Listing Price.
Keep time zones in mind: If you live in the US, your airdrop snapshot will logically be on the 10th. 12:00 am UTC on the 11th is 4:00 pm PST and 7:00 pm EST.
The Details of the BitTorrent Token Airdrop
First off, from what I understand the only way to get BitTorrent Token (BTT) is to either:
Be a Tron holder at the snapshots and get BTT airdropped.
Participate in the system, for example: seed files on BitTorrent and get BTT as a reward.
Buy BTT on an exchange. This includes buying after it goes live (UPDATE: it is already live on Binance) or during the BTT presale on Binance (UPDATE: the presale has ended). Learn more about the presale.
Next, to explain the airdrop date in more detail, there is no set date for the BitTorrent Token (BTT) airdrop itself yet, and the BTT MainNet is not live yet (BTT is just a Tron token for now, AKA BTT is a a TRC-10 utility token), but so far many major exchanges have expressed plans to support it including of course Binance.
That means, if you have TRX on Binance, assuming we can take the word of the CEO on the issue (and I think we should given BTT is using Binance's LaunchPad), you don't necessarily have to be concerned with the date… as you'll just HODL your TRX on Binance regardless.
That said, many will want to manage the amount of TRX they hold and trade BTT when it launches, and of course the date is important in this respect.
For that, as noted above, all you have to do is hold TRX on the 11th of each month until 2025 in a Tron wallet (and you'll automatically get your BTT airdropped), on an exchange that supports the airdrop like Binance, or in a third party wallet that will support the airdrop.
To learn more about BTT you should check out the BTT white paper (click here to get to the BitTorrent.com/btt/ page, then click the link for the white paper PDF).
To add one more detail, the use case for a BitTorrent token is extremely interesting and the white paper helps to answer questions that have been brought up about the Tron blockchain's ability to handle BitTorrent's needs (the short answer is that it is a hybrid platform that allows for the use of on-chain and off-chain transactions… sort of like a Tron lightening network).
NOTE: There has been some criticism over BTT, but most of it is debatable. That said, BitTorrent responded themselves, check out that story if you are interested.
NOTE: Below is the monthly airdrop schedule as found on Binance.com. From my understanding this will produce 60 total airdrops, one a month from Feb 11 2019 until Feb 11 2025. That said, it is so early in this process that one has to realize that specifics would be subject to change.
Monthly BTT Airdrop Program
The amount of BTT airdropped each month from 2019 to 2025 is as follows:
2019/03/11 – 2020/02/11: 990,000,000 BTT airdropped to TRX holders on the 11th day of each month during this period
2020/03/11 – 2021/02/11: 1,072,500,000 BTT airdropped to TRX holders on the 11th day of each month during this period
2021/03/11 – 2022/02/11: 1,155,000,000 BTT airdropped to TRX holders on the 11th day of each month during this period
2022/03/11 – 2023/02/11: 1,237,500,000 BTT airdropped to TRX holders on the 11th day of each month during this period
2023/03/11 – 2024/02/11: 1,320,000,000 BTT airdropped to TRX holders on the 11th day of each month during this period
2024/03/11 – 2025/02/11: 1,402,500,000 BTT airdropped to TRX holders on the 11th day of each month during this period
Article Citations
BitTorrent Foundation unveils more details regarding BitTorrent (BTT) airdrops for TRON (TRX) holders. Medium.com. (an Official BitTorrent Post).