Coinbase's New Market Structure Does Away With Free Limit Orders ?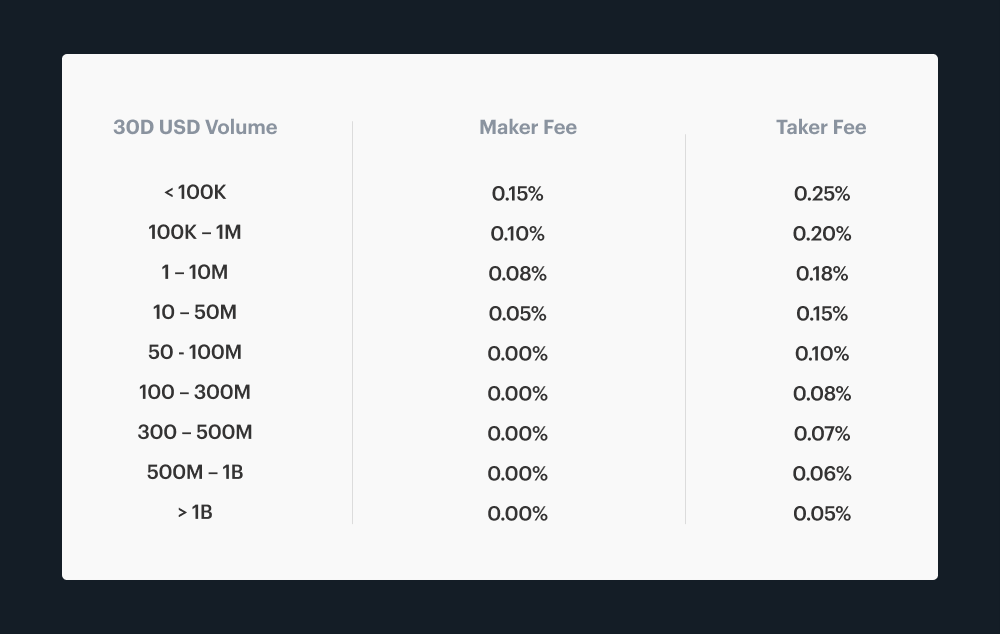 Coinbase Pro's New Fee Schedule
Coinbase Pro will introduce a new fee schedule that does away with free limit orders starting March 22nd. This is part of a range of changes they are making to their market structure.
Changes include:
New fee structure that is designed to increase liquidity by reducing the delta between maker and taker fees
Updated order maximums designed to help protect customers from large price movements
New order increment ("tick") sizes aimed at improving market structure
Turning off stop market orders
Adding market order protection points
For the full story, see Coinbase's official blog post "Coinbase Pro Market Structure Update."
NOTE: Coinbase Prime is also making these changes. That said, as you can see in the chart above, you still get a discount for volume.
NOTE: Coinbase Pro, formally known as GDAX, used to be the only major exchange that allowed trading at no fees. With this change, it means all major exchanges now charge fees for both limit orders and market orders… very sad stuff… hence the crying face emoji.