Crypto Market Lights Up Green as BTC Breaks out of its Downtrend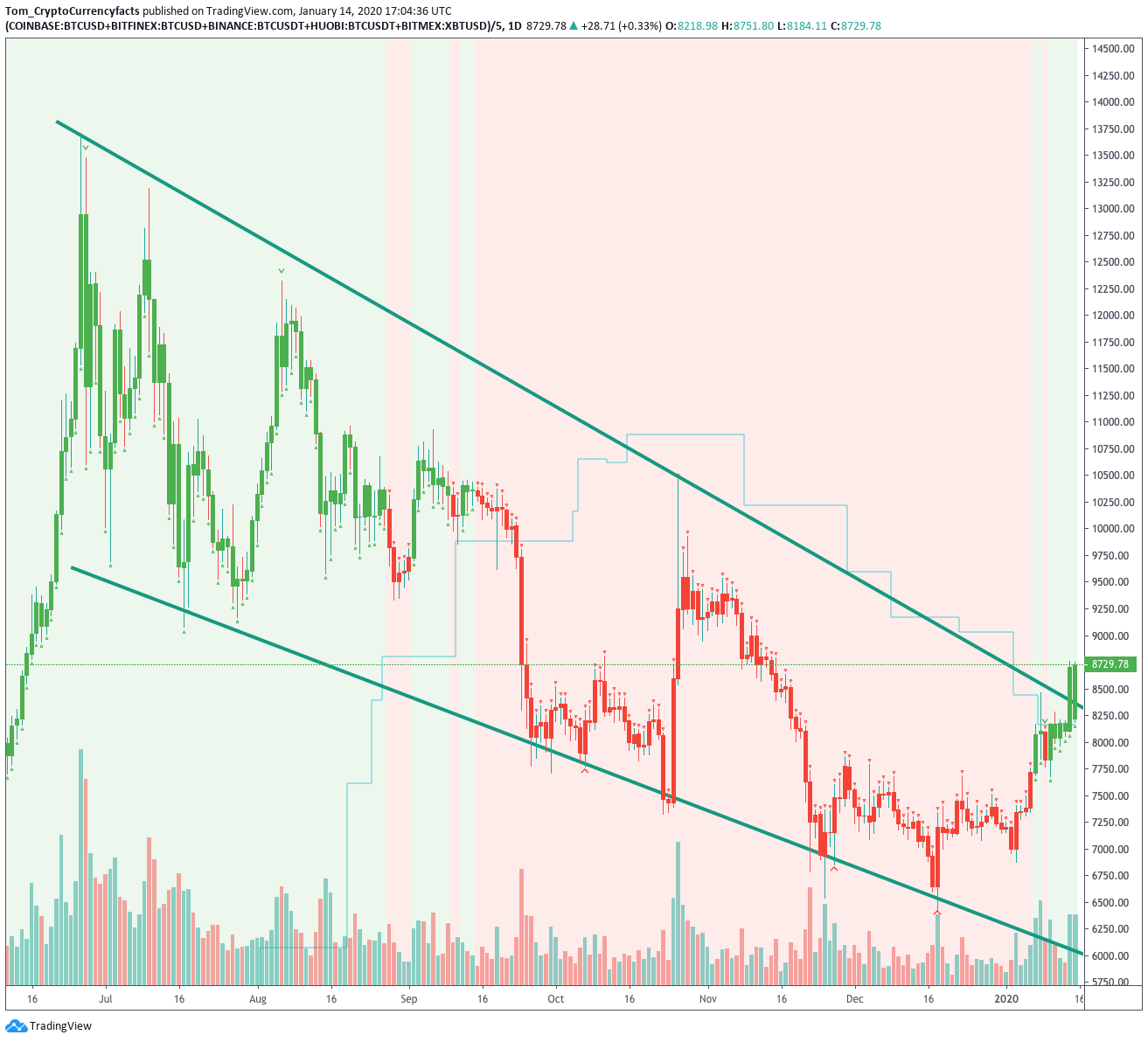 The crypto market is lighting up green with BCH, BSV, and DASH making notable runs as Bitcoin breaks out of its downtrend channel.
As you can see in the chart above, by connecting the wicks on the candles I have drawn a fairly clear and obvious downtrend channel. You can also see how price action is above the channel now.
Lastly, you can see two trend indicators I have active flashing long signals (one by turning green, another by the price action being above the blue line; indicators courtesy of Alpha Bot System, feel free to comment to ask more about specifics of how they work).
This breakout and long signal based on the trend don't mean that the trend has reversed for Bitcoin or that Alt season is here, rather this is simply the start of what could be a trend reversal setting up for the first try at a bull run in 2020.
This breakout may be partly a response to CME Bitcoin options which began trading yesterday.