Binance Review and Referral Code (2023)

Understanding Binance
Binance is one of the top cryptocurrency exchanges. They have a wide selection of altcoins, low fees, futures, options, staking, and their BNB token even has its own Ethereum-like blockchain.
Binance has consistently been one of the highest-volume crypto exchanges since it launched in 2017, and they generally have an excellent reputation in the cryptocurrency space.
TIP: Binance geoblocked the US in September 2019. Following the blocking, they launched Binance.us. US citizens can now use Binance.us in most states. For those in states that can't use Binance, try Kraken, Coinbase Pro, or Bittrex as an alternative.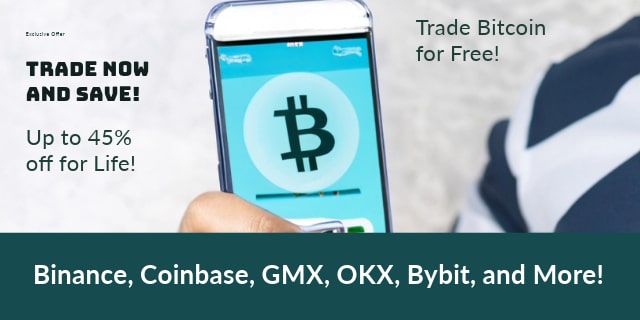 Bottom line: Binance is a popular low-fee altcoin exchange with an array of products like futures, options, and even NFTs. They offer a wide array of coins and are often more generous with perks than other exchanges.
Binance Referral Code: EM8AAVDR
Sign up for Binance using referral code EM8AAVDR and save 10% on trading fees for life. You can also save an additional 25% when you use BNB to trade. Then, if you want to trade futures, you can also sign up for Binance Futures using code howtoreferral and save 10% on trading fees for your first 30 days.
For more savings, don't forget to check out Binance Earn for ways to earn passive income, like ETH2 staking.
Earn up to 40% at Binance.US with referral code 53604714: Earn up to 40% at Binance.US when you share your code. Register using our Binance.US referral code https://accounts.binance.us/en/register?ref=53604714.
BNB: If you hold Binance Coin (BNB), you can save money on trading fees at Binance. BNB has been one of the top-performing crypto assets since it launched. BNB is also used to pay fees on the very popular Binance Smart Chain (BNB's Ethereum-like platform).
Binance Smart Chain: Binance Smart Chain is Binance's decentralized network. It is like Ethereum, but for Binance. Learn more about getting started using Binance Smart Chain and apps like PancakeSwap.
How to convert dollars to crypto for Binance: Binance kicked it up a notch in 2019 when they started allowing bank deposits, wires, credit/debit, and other fiat options. Binance users can now fund their accounts with fiat in some regions and with some card providers. If you can't deposit dollars on Binance, consider signing up for Coinbase, buying Bitcoin, Ether, USDC, or another coin there, and then sending your coins to Binance to trade alts.
The Pros and Cons of Binance
As noted above, Binance is one of the most popular exchanges in the world when it comes to crypto.
One reason it is popular is that it is a global exchange with a large selection of products and low fees.
Another reason it is popular is that they have a generous referral program that incentivizes people worldwide to promote Binance on the internet (see the affiliate links above for an example).
Since Binance has a very large user base and high volume, they generally have smaller "spreads" and better "liquidity" than other exchanges (meaning it is easier to buy or sell a coin at market price when the time comes due to there being more orders on the books).
Thus, in short, we are praising Binance and are comfortable promoting Binance because it is a good choice for an altcoin exchange with a good reputation and has been for a while (i.e., the affiliate program is just icing on the cake).
With that said, you probably want to know more than just a few selling points, and the reality is one always has to take into account risks.
One general risk, for U.S. users at least, is that Binance is not a U.S.-based exchange. The exchange was based in Tokyo (as their CEO was previously involved in equities and crypto markets in Japan) but is now based in Malta due to Malta embracing cryptocurrency.
That isn't a pro or con. It is just another factor that should be considered (if you want a U.S. exchange with a solid selection of altcoins, try Binance.us or Bittrex).
There are a lot of reasons to choose Binance as your primary crypto exchange. Just remember, there are always benefits and risks to weigh against each other! To be on the safe side, never leave too much money on a single exchange, and always enable two-factor authentication.
NOTE: Like with any exchange, you'll need to get verified to trade. That means giving some personal information and proof of identification. There is no way around that. It is the same for any exchange you use. Always use crypto exchanges at your own risk!
TIP: If you feel nervous about using the exchange, try following Binance on Twitter or get to know "down-to-earth Chinese-Canadian billionaire" Binance CEO Changpeng Zhao AKA "CZ" (see his Wiki page or follow him on Twitter). The reality is Binance is one of the most liquid and highest volume exchanges out there, and in that sense, the market has declared it highly trustable. For more on Binance, check out HowToReferral's excellent write-up on the history and offerings of Binance.
"Binance Review and Referral Code (2023)" contains information about the following Cryptocurrencies:
Binance Coin (BNB), Bitcoin (BTC), Ethereum (ETH), NEO