Understanding Coinbase's "Coinbase Pro" Cryptocurrency Exchange
Coinbase's GDAX (now Coinbase Pro) is a cryptocurrency exchange that allows you to trade Bitcoin, Ethereum, XRP, and more, allows some coin-to-coin exchange, and pairs with Coinbase.
NOTE: GDAX was changed to Coinbase Pro in May 2018. Coinbase Pro is effectively the same site as GDAX with a few slight changes. With that said, the information below is generally correct minus the name change and changes.
To add detail to the above, GDAX (a product of the company Coinbase) allows users to trade 1. Dollars for coins like Bitcoin, 2. USDC (a stable coin that acts like a dollar) for coins, and 3. Bitcoin for other coins like Ethereum and Litecoin.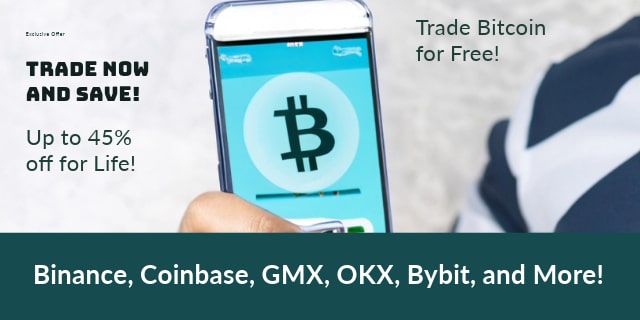 While choices of what alt-coins one can trade are limited, GDAX is notably a smart place to start for anyone who wants to trade cryptocurrency-to-cryptocurrency (especially for users who already have a basic Coinbase account).
GDAX can operate in nearly every state in the U.S. It pairs with Coinbase. It has low fees and can be used to convert USD back and forth from cryptocurrency. In those respects, it checks all the boxes for someone wanting to get into cryptocurrency trading.
In general then, after a person starts feeling comfortable with Coinbase, GDAX is the next logical step (especially considering its much lower fees). Once one has a grasp of GDAX, then moving on to other altcoin exchanges (like Bittrex and Binance) makes sense.
TIP: Want to get started with GDAX? You'll need to sign up for Coinbase first (click this link to get $5 in Bitcoin when you sign up).
UPDATE: Coinbase Pro added many cryptocurrencies in 2018 – 2019, check the site for the current pairs.
NOTE: Not all trade types are offered. For example, one can't trade Litecoin for Ethereum directly.
TIP: Considering reading up on GDAX's trading rules before trading. You might get clued into something you wouldn't have otherwise considered.
Coinbase Pro Explained | Coinbase dumping GDAX brand – Review New UI
.
How to Trade Cryptocurrency on GDAX
Below is an ultra-simple guide to trading on GDAX, also see the video and GDAX's FAQ section.
FIRST AND FOREMOST: USE TWO FACTOR AUTHENTICATION AND A STRONG PASSWORD. MAKE SURE TO ENABLE ALL SECURITY FEATURES IN COINBASE (GDAX uses your Coinbase logins and settings). Coinbase/GDAX is insured, but not against your account getting hacked, just against something happening on their side.
To trade on GDAX, you first need to be a Coinbase user. So if you haven't signed up for Coinbase, do that first.
Once you have Coinbase set up, you have a range of choices. You can deposit funds directly into GDAX, or you can deposit them into Coinbase (in your USD wallet) and then move them over to GDAX (by going into GDAX and hitting the "deposit" button and transferring funds from your USD wallet to GDAX). You can also deposit Bitcoin, Litecoin, or Ethereum from Coinbase into GDAX (so you can buy coins in Coinbase or GDAX and move them back and forth). All exchanges between Coinbase and GDAX are free, as are deposits into USD. However, transferring coins in-and-out of Coinbase can result in fees (as can using the bank wire option). TIP: Consider doing a bank wire transfer to cut down on wait times (the fee is a small price to pay if you want to act quickly). TIP: you can now also fund your USDC wallet instead and trade between USDC and dollars for free in Coinbase or Coinbase Pro (formerly known as GDAX).
Now that you have funds in GDAX, you can start placing orders. To place an order, click the select product button at the top right hand of the trade screen. TIP: When you select a product to trade, it looks like this: Buy this/with this; for example, BTC/USD means buy BTC with USD. Also, before you trade, turn off margin trading on the top right corner. Margin trading isn't something you should do unless you have experience and know what you are doing (it is great that GDAX lets you leverage your buys/sells, and they even waive the fee for it which is nice; just don't get into it unless you know what you are doing).
When you place an order, you'll use the left-hand sidebar. Notice that you can place a market, limit, or stop order. If you don't understand that, take the time to (it is arguably the most important part of using an exchange). The basic advice though is always use limit orders to avoid fees. TIP: To cancel a limit order, make sure the right product is selected, then look at the bottom middle of the trade screen (for a list of open orders). Click the cancel button to cancel the order.
After you make some money and coin, hit the withdraw button and transfer your funds back to Coinbase. Keeping your money in the exchange isn't advisable. Only keep what is needed in GDAX to cover your active orders. TIP: When you place an order, the funds are locked into the order and won't show on the right-hand sidebar. You still have the funds; they are just put aside for the order.
It is really as simple as that to get started, fund your account, select your product, set limit orders, and move funds back and forth between Coinbase and GDAX.
Any unanswered questions can be answered by GDAX's FAQ and a little time spent braving through the sign-up process.
Below is some additional advice to consider:
Do your trading on GDAX with limit orders, and you'll save almost all the fees associated with cryptocurrency (if not all). See "How to Buy and Sell Cryptocurrency Without Paying Fees."
You can't make many mistakes playing around with GDAX, that is unless you start clicking the deposit, withdraw, or "place buy order" buttons. That said, until you have deposited funds, you can't do much (as you won't be allowed to trade until you deposit enough funds to cover the trade). If you have a lot of money in there, be very careful about your decimal points. Don't place a buy order until you have triple-checked everything.
You can essentially ignore all the numbers jumping across the screen. Those numbers show things like trade history, orders on the books, market size, and the spread between two currency types. This can help you spot trends, which is super important once you get the gist of what is happening, but isn't very relevant to the average user who just wants to do simple limit buying and selling.
When you trade BTC for ETH or LTC, you have to deal with the conversion rate. Make sure you understand the conversion rate before making a trade.
Sell to your wallet, not your bank account. This will avoid you paying extra transaction fees and dealing with wait times. Funding your GDAX account via your bank account takes a few business days.
Your USD wallet on Coinbase or your USD in your GDAX account is like a Coinbase-based wallet for USD. This is where you want to keep your USD after it gets to Coinbase. With that said, there are weekly limits for taking money out of Coinbase, so if you are over that limit, you may want to consider moving funds out. It is a matter of personal taste. The advice is just to avoid you paying transaction fees and dealing with wait times by using the USD wallet.
Good advice for trading cryptocurrency is to use limit orders only, to set buys low, and then to set sells for a price that isn't too greedy. If you bought Bitcoin at $3k, there is nothing wrong with selling at $3.1 (if you sell as a "maker" and avoid market buys; as you'll pay a 0% fee for this). If you want to go long in cryptocurrency, then consider going long with part of your funds, and taking short-term profits with the rest of your funds.
When you trade make sure to consider the tax implications, and consider dollar cost averaging and laddering buy/sell orders. Check out more tips and tricks.
You can click on the numbers in the order book to insta-fill them in your buy/sell form. This can be the difference between getting a quick limit buy or sell in or not (when the price is moving quickly).
To the last point, you'll want to aim to make all trades as a "maker." Learn about maker-taker fees to ensure you profit more by paying fewer fees.
The general advice is to not put too much money into cryptocurrency (especially all in one shot). It is risky and volatile. If you do want to put money in, consider dollar cost averaging over time as you get used to cryptocurrency trading. There is no get-rich-quick scheme on earth.
WARNING: GDAX is, unlike some other exchanges, insured. Of all the exchanges they pose the least risk in some ways, but the generic disclaimer applies. That is: Exchanges have inherent risks. They can get go down for a while; they can get shut down; they can get hacked; the owners can go rogue. It isn't common, but problems like that aren't unheard of. Realize you are taking that risk and try not to leave all your funds on an exchange (especially those you aren't actively trading).